OVERSTEER ROAD TEST: Jaguar XF 2.0i4
It's an XF, Jim, but not as we know it… The XF gets a boost from Ford. An EcoBoost, that is, as the XF becomes the latest car to appear on our shores with Ford's fantastic 2.0-litre four-cylinder giant killer under its bonnet. Although Jaguar would prefer it if we didn't mention where it came from…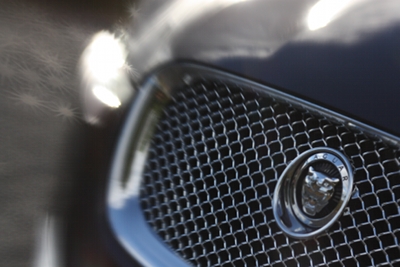 We love it with a passion in the Ford Falcon and Focus ST, gives the Volvo V40 a most un-Swedish anger and it is the high point of the Range Rover Evoque; the 2.0-litre, four-cylinder turbo EcoBoost engine in all its guises is simply a brilliant engine. A revelation in engine design that emphatically states that, yes, there in fact IS a substitute for cubic inches.
And, if anything, it is even more impressive in the XF Jaguar.
With 177kW/340Nm, the 2.0 has more than enough grunt to move the XF along at an acceptably Jaguar-esque rate, while its silky smooth power delivery is not only perfectly suited to the XF, but is also perfectly complimented by the equally smooth and slick 8-speed automatic transmission that it is paired to in this application.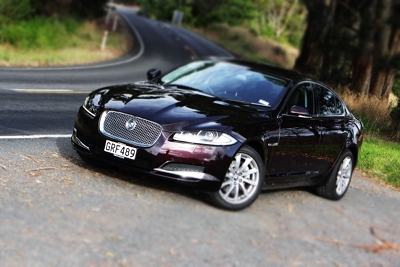 Much as the decrease in engine mass enhanced the big Ford Falcon's handling when the EcoBoost was present as opposed to the ancient 4.0-litre straight six, the difference here is equally impressive.
The lighter-nosed 2.0i4 flows gracefully from corner to corner, enabling you to make the absolute most of the creamy wave of torque that sits between 2,000 and 4,000rpm. While it is capable of being hustled hard, the graceful handling and super-smooth power delivery make the high-speed cruise an absolute pleasure and an utterly effortless way to get around.
Dropping it at the same spec and price ($90,000) as the 2.2D, this is one of those rare occasions where the petrol options is the no-brainer.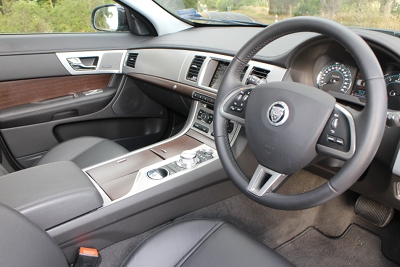 Price: $90,000
Engine: 2.0-litre inline four-cylinder turbo petrol
Power/torque: 177kW/340Nm
Transmission: Eight-speed automatic
0-100km/h: 7.9 seconds
Fuel consumption: 6.2L/100km
CO2 emissions: n/a