OVERSTEER ROAD TEST: Lexus RX 350 F Sport
The Lexus RX 350 used to be a bit funny looking. And was about as much fun to drive as a bucket of sick on a roller skate. But thanks to the addition of an F Sport kit, this is no longer the case. We spend a bit of time finding out just how much better it is now.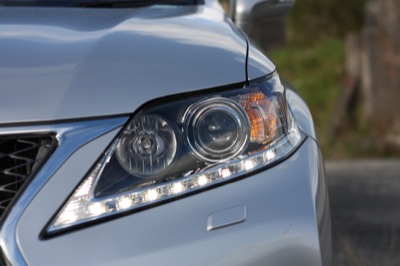 When I first drove a third-generation Lexus RX back in 2009, I must admit I did not like it very much. Okay, to be completely honest, I didn't like it at all. It looked weird, handled horribly and was the first Lexus to feature the now-common joystick-style interface on the centre console, which I commented at the time looked like a weird, melted plastic slug.
This time around, however, I felt quite differently about it. Maybe it's age or maybe it's Lexus' policy of quietly tweaking their cars throughout their lifecycle, but this time around I rather liked it. Or maybe it was because this time around Lexus has made the RX available with a new "F Sport" option which improves things vastly. Yep, that's probably it.
The car in question this time was a RX 350 F Sport that featured not only a more aggressive lower grille and bumper (that, along with the new Lexus family grille, goes a LONG way to improving the RX's looks) also boasts a sports suspension set up that absolutely transforms the way the car handles, without adversely affecting the ride quality.
As a result, the RX 350 F Sport is a remarkably adept and comfortable cruiser that doesn't actually descend into a floppy mess of understeer and drastic body roll when thrown at a corner. That doesn't mean that the RX is suddenly a sports car, it's just that the new-found sharpness means that you can easily keep up that comfortable cruising rate without inducing sea sickness in your passengers. Or yourself, for that matter.
The 204kW/346Nm 3.5-litre V6 engine is a muscular power plant, with a wonderful flexibility to it, not to mention a very satisfying snarl under acceleration. Lexus claims a combined average fuel consumption of 10.8l/100km for the RX, and this was easily achieved with a combination of city and open road driving.
Inside the RX is fairly much the same as before, with a slightly odd swoopiness to the lines of the dash, which can be improved with the right color selections. The last one I drove was an awful two-tone mess of cream and black, this one was a far more sober and less stomach churning black-on-black, with matt silver highlights on the dash.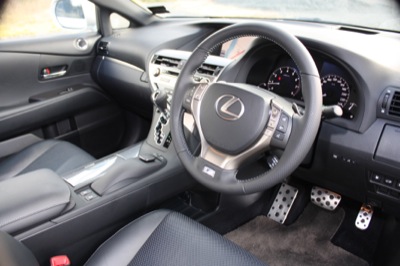 The melted plastic slug is still there and is still weird-looking. But more importantly, it is still a wonderfully functional way to control the various functions. Although Lexus' habit of hiding some of the HVAC controls deep within the menu system, as opposed to a nice, simple, easily accessible button on the dash, is irritating.
The interior is, as always, a massively impressive, high quality place. Beautifully put together and supremely comfortable, it is everything you have a right to expect from a large luxury SUV costing $107,900.
Overall, the facelift has vastly improved the RX and the addition of the F Sport kit to the standard car is well worth the $7,000 it adds to the price. Comfortable, refined and now actually enjoyable to drive, the RX 350 F Sport is a very impressive package.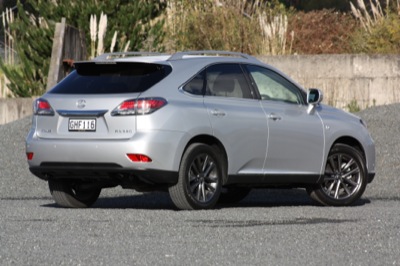 Need to know
Price: $107,900
Engine: 3456cc V6 petrol
Power/torque: 204kW@6200rpm/346Nm@4700rpm
Transmission: Six-speed automatic
0-100km/h: N/a
Fuel consumption: 10.8L/100km
CO2 emissions: 254g/km