OVERSTEER ROAD TEST: Mini Cooper Baker Street
As the Mini is starting to get on a bit now, BMW has seen fit to start tarting it up a bit and firing out a bunch of "Special Editions" with extra kit and special paintwork and bits of trim. This is, of course, a Mini tradition, as the original far outstayed its welcome with a bunch of special editions designed to prop up sales numbers.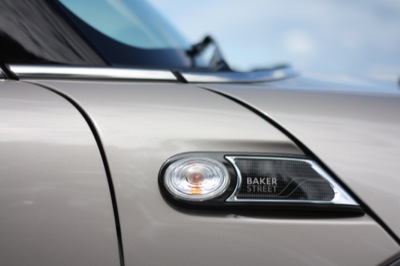 Regardless of whether you consider this a cynical ploy to keep an aging car selling, or a neat idea to offer something different from the mainstream model (along with added value for money) doesn't really matter, because that question is handily answered by another one; would you buy a Mini in the first place?
If you answered yes, then the Baker Street edition of the Mini will hold immense appeal. If you answers no, then why are you wasting your time reading this?
Anyway, the Mini Cooper Baker Street edition adds considerable kit for minimal money, including 16-inch black alloy wheels, Bluetooth and USB with extended connectivity, Baker Street side scuttles and door sill finishers, exclusive interior and exterior trim and satellite navigation as standard. This means that at $39,900, the Baker Street edition jams about $12,000 worth of kit into a standard Mini Cooper hatch for a mere $4,700 increase in price.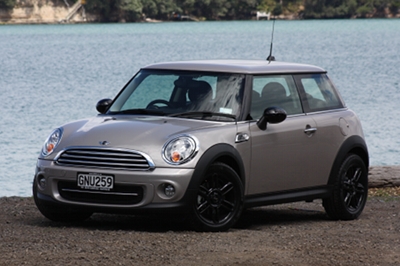 There is a "Bayswater" special edition of the more powerful Cooper S available for $49,900 that squeezes and extra $14k worth of kit in for $5,700, but there is something particularly charming about the standard Cooper with its relatively meagre 90kW/160Nm and six-speed manual transmission.
While it IS starting to show its age in relation to its newer – and most particularly, lighter – rivals, the Mini is still immensely enjoyable to drive. It lacks a degree of sophistication in terms of turn-in and front end grip when compared to more recent entrants into the segment (a Suzuki Swift Sport would leave it for dead, for example) but that doesn't mean it still can't be a great deal of fun on a winding road, with its relatively meagre power output actually being an advantage in this regard.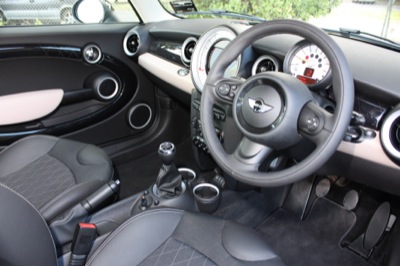 Around town the Mini's ride is firm, but never uncomfortable, unlike the hotter JCW Minis that can loosen fillings and displace vertebrae with their ride. The seats are surprisingly flat and lacking in lateral support (memory suggested otherwise, hence the surprise…) but still comfortable nonetheless.
Overall, while it is starting to show its age, the Mini Cooper is still a convincing package that, importantly, can raise a smile. The Baker Street special edition adds a lot of value for the money asked and although a large amount of it IS cosmetic, it still serves to admirably differentiate the special edition from the herd. Which is what it is all about, really.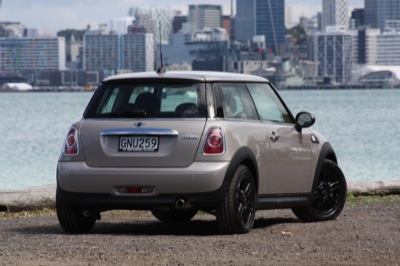 Price: $39,900
Engine: 1597cc 4-cylinder petrol
Power/torque: 90kW/160Nm
Transmission: Six-speed manual
0-100km/h: 9.1 seconds
Fuel consumption: 5.4L/100km
CO2 emissions: 127g/km