OVERSTEER ROAD TEST: Toyota Avensis Wagon
There hasn't been a Camry wagon for some time now; the Avensis is the car that has filled that gap, but does it deserve to be as relatively anonymous as it is? We take a quick look and decide.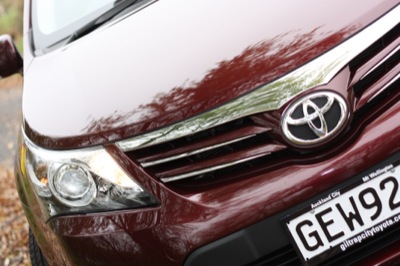 The Toyota Avensis is essentially what passes for a Camry wagon these days, seeing as Toyota doesn't make a wagon version of the Camry anymore and Toyota New Zealand needed something wagon-like to sell to the fleets.
Fleets do, after all, prefer to do all their business from a single manufacturer, so it was obvious that Toyota was going to need a wagon. So they imported the European Avensis wagon to fill the space.
The big problem was that while the Avensis wagon was a beautifully built and well-specced car, it was expensive. So now Toyota have had a bit of a slash and burn through the basic spec with the launch of a new generation Avensis and presented us with a much cheaper proposition.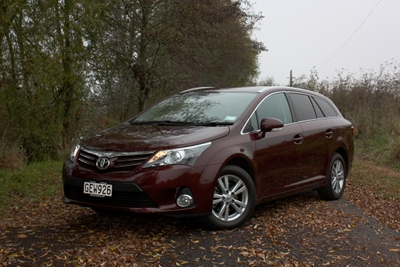 Boasting a single spec, with a single engine and a single transmission, Toyota isn't offering much in the way of choice with the new Avensis, but what it IS offering is a very well built, attractive wagon that will easily do whatever a fleet buyer would want of it plus a bit more.
The Avensis comes with a two-litre four-cylinder petrol engine that puts out 112kW of power and 196Nm of torque, hooked up to a continuously variable transmission.
Now, normally meagre power outputs and CVT transmissions most definitely DO NOT light our fire here at Oversteer, but in the case of the Avensis… it actually works quite well…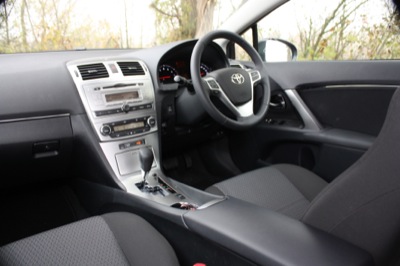 Don't take that the wrong way: the CVT is still a horrible, slurry transmission that no-one should ever like, but the Avensis is so damn smooth, quiet and refined, that it just isn't THAT horrible. The engine is refined and surprisingly perky, despite its meagre outputs and the soundproofing of the Avensis is particularly impressive.
And the CVT actually has one point about it that is very good indeed (unlike most of them) and that is its manual mode. It is a true manual mode that doesn't second-guess you, doesn't slur lazily between its artificial ratios and stays in the "gear" you want it in. Unlike its Camry cousin's six-speed auto that insists it knows better than you…
On the road, the Avensis adds a wonderful ride/handling combination to its impressive refinement to be a true delight on the highways and back roads alike. While being wonderfully comfortable and absorbent, the Avensis also displays a bit of talent through the winding stuff as well, with delightfully direct steering (albeit a bit distant with the feel) and a sweet natured chassis.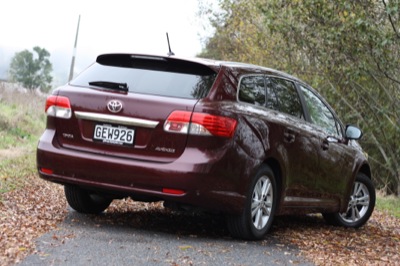 Price-wise, at $47,990, the Avensis now lines up nicely against the deeply impressive Hyundai i40 wagon. While the Hyundai may easily top it in terms of spec, offer a better transmission and give it a damn good run for its money in terms of comfort, the Avensis is vastly superior in terms of quality, handling and refinement. Definitely one to have on the list if you are after a mid-size wagon.
NEED TO KNOW
Price: $47,990
Engine: 1987cc inline four-cylinder petrol
Power/torque: 112kW@6200rpm/196Nm@4000rpm
Transmission: Continuously variable
0-100km/h: N/a
Fuel consumption: 7.1L/100km
CO2 emissions: 165g/km