Bogan-tastic! With the release of a new Commodore comes the inevitable V8-powered SS version! And with the addition of the FE3 sports suspension-equipped Redline model to the permanent line up, things would appear to be very promising indeed for Aussie performance fans.
Except… they have made it VERY quiet indeed.
With the bogan in us quietly weeping into his beer over the idea of a quiet Holden V8, we lived with the SS V-Series Redline for week and discovered that other than being the V8-equivalent of a low-talker, it was really a rather good car indeed.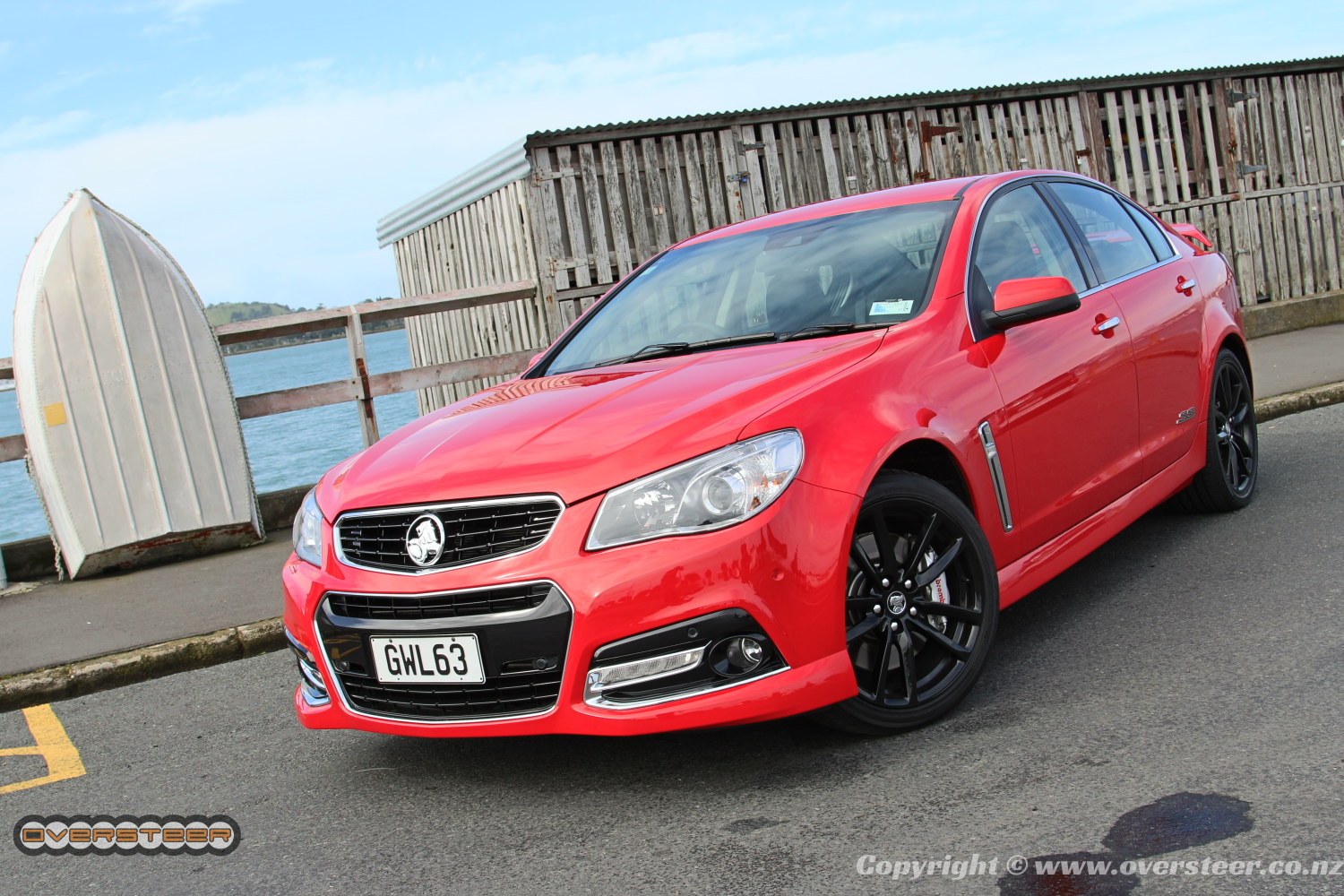 Outside
Likes: Aggressive without being HSV-style over-the-top cartoon aggressive. Handsome and refined. Looks particularly good in the red with black alloy wheels.

Dislikes: Way too much chrome. Slightly conservative in places, and yet the rear wing is stupidly large.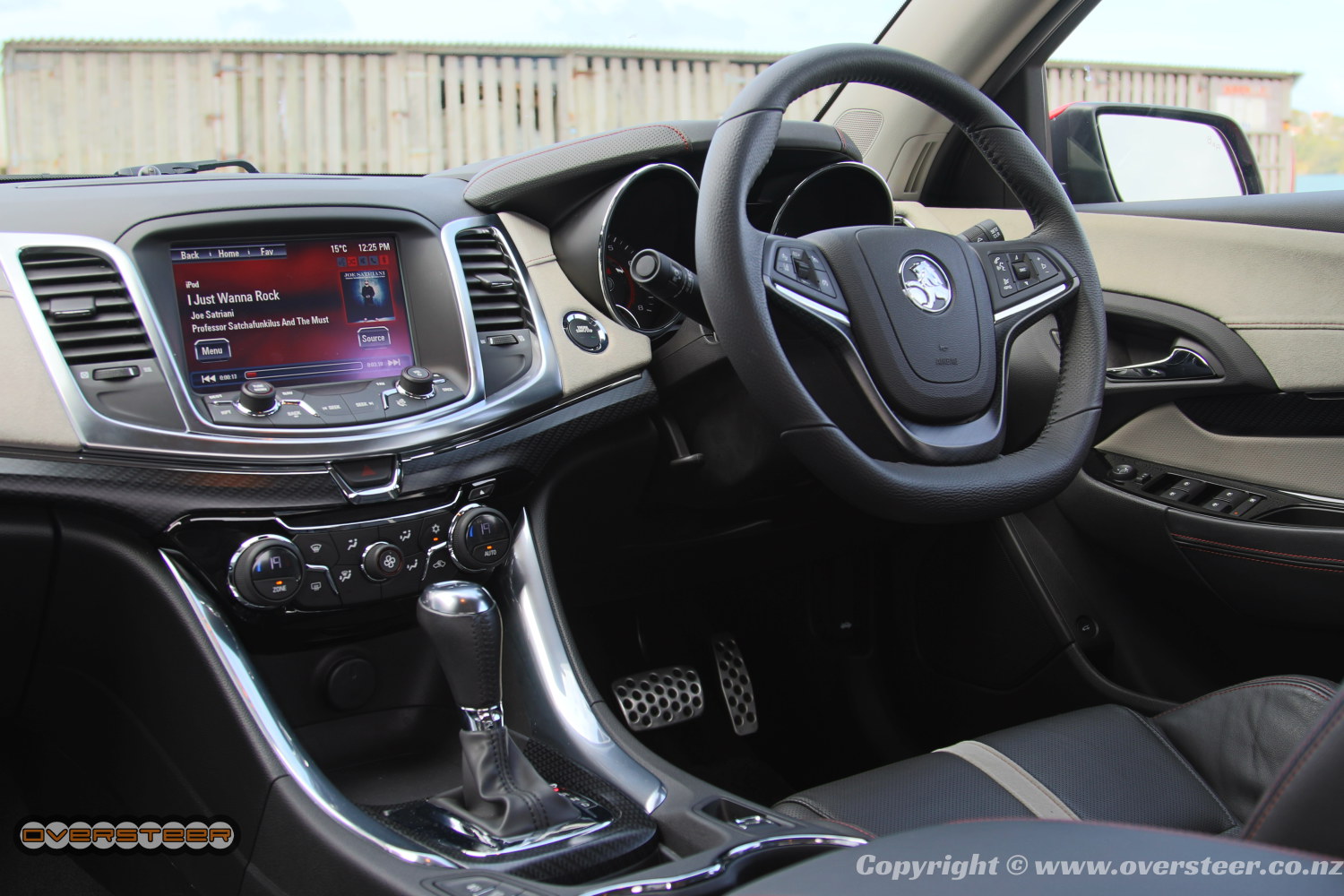 Inside
Likes: Seriously good quality. Incredibly good seats are soft, comfortable and very supportive. Cloth and fake carbon-fibre trim a nice blend of sporty and luxurious. Brilliant stereo.

Dislikes: Although supportive, the seats are made for larger frames, leaving room for movement. Still a few hints of hard, cheap plastics present. Can't even begin to see how the cloth trim will stay clean…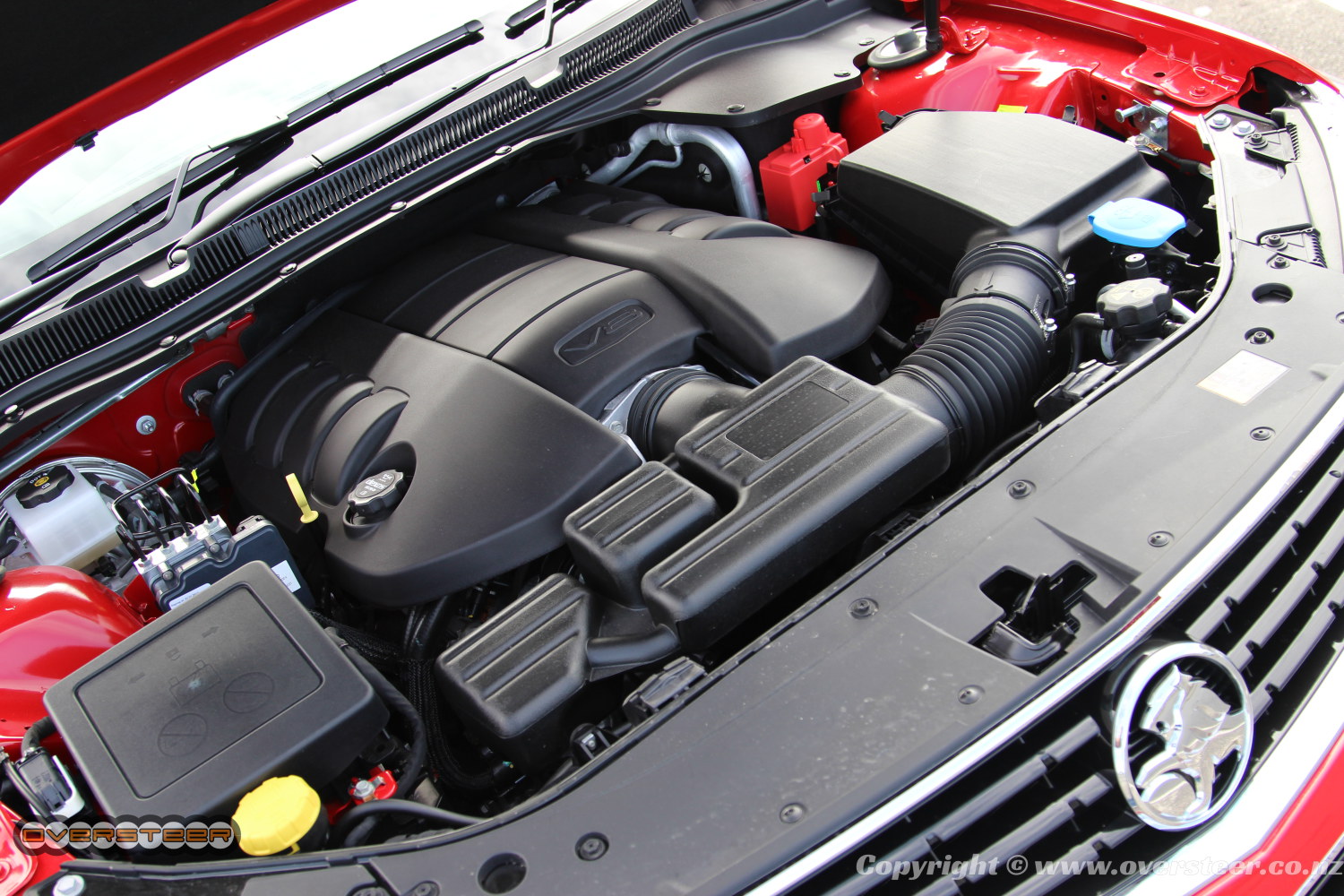 Under the bonnet
Likes: 260kW/517Nm V8 is a smooth, powerful unit. 6-speed transmission is a strong-feeling fast shifter, manual shifts are particularly quick and impressive. Big power and big torque make literally everything effortless.

Dislikes: Where's the noise? The V8's traditional throaty roar has been almost completely neutered in the VF, even under full-throttle situations…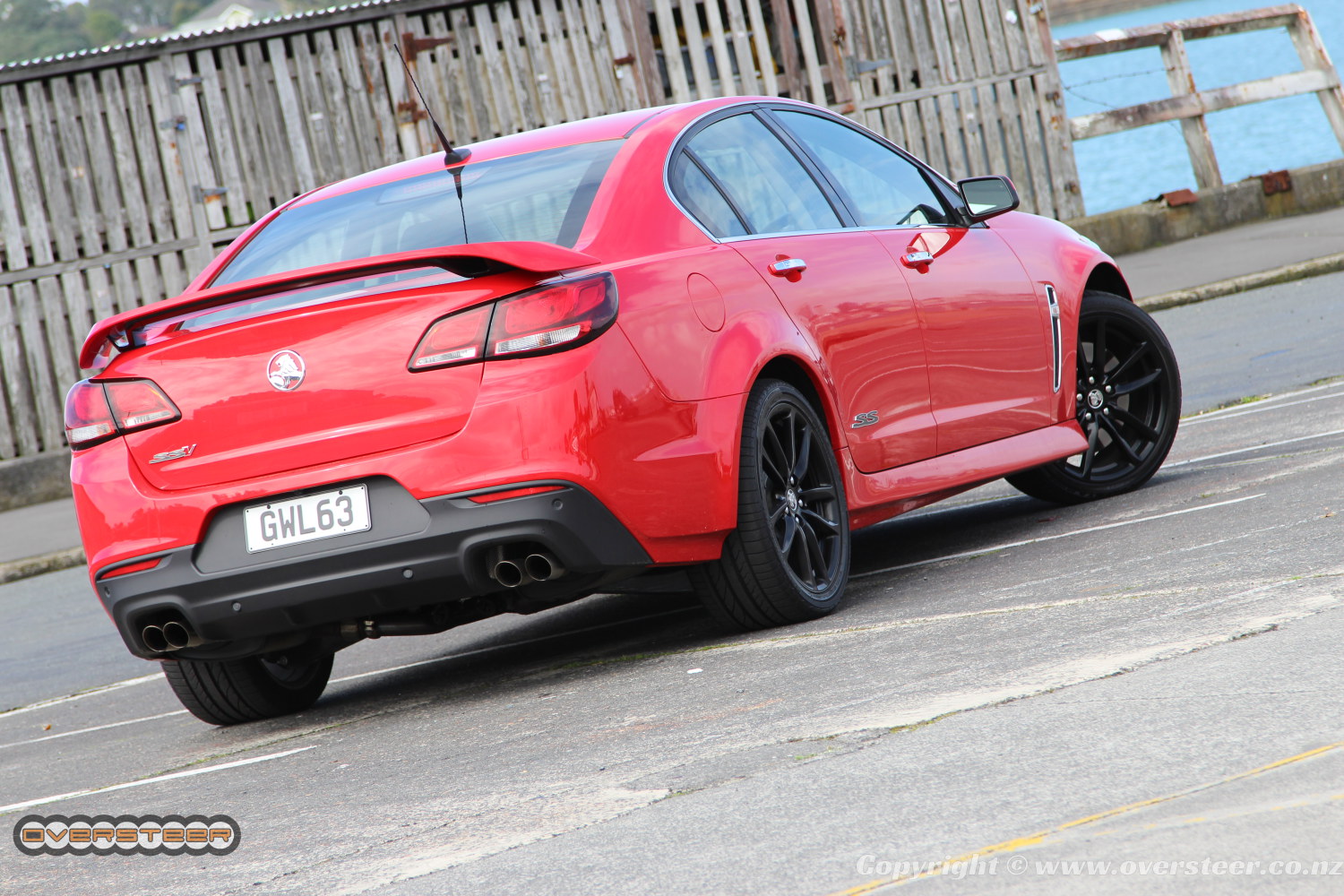 On the road
Likes: VF SS feels remarkably confident and predictable on the road, with fantastically sharp steering and a responsive chassis. Engine comes alive at higher revs and eagerly attacks in any gear. Still stays surprisingly comfortable at all times, despite impressive handling and body control, prodigious road holding and brutal in-gear acceleration.

Dislikes: Still feels like a large car when you are throwing it around.
Verdict
The SS Redline version of the VF Commodore is a bit of a mixed bag of disappointment and thrills.
The disappointment comes from an unexpected quarter though, as the ultimate refinement of the VF has led to the SS losing its traditional raw, aggressive, slightly feral edge that it had managed to hang on to as the Commodore grew up.
But that has pretty much all gone now, leaving behind a truly world-class luxury sports sedan with no trace of the raw Aussie muscle from which it originally sprang.
This in no way makes the SS Redline a bad car – it is, in fact, a sensationally good one. It handles with the kind of arrogant authority over the road that you might expect from a Mercedes, while it is also exceedingly fast and powerful. It is fully equipped with a remarkable array of safety and comfort systems and does so for startlingly little money when compared with similarly-specced Europeans.
It is, in short, a thoroughly brilliant performance sedan. Except it lacks that one key thing V8 performance sedan buyers the world over want: a decent V8 soundtrack.
Holden seem to have forgotten the noise when they engineered the new SS Commodore. The feral V8 roar has become a vital part of the Big Aussie Sedan – it forms a vital part of the culture and lifestyle that surrounds the Commodore and Falcon, as Ford found out to their eternal detriment when they dropped a V8 from the line up in the 80s.
Admittedly the Big Aussie V8 Sedan is almost literally a walking corpse and is very likely not long for this world, but that doesn't mean the few people who still buy them don't want to hear what is lurking under the bonnet.
Utterly intoxicating in every other way, it is hard to fathom what Holden were thinking when they made the SS this quiet. Still it is nothing a decent after-market exhaust won't fix…
Price: $74,490
Engine: 6.0-litre V8 petrol
Power/torque: 260kW/517Nm
Transmission: Six-speed automatic
0-100km/h: n/a
Fuel consumption: n/a
CO2 emissions: n/a