With the new IS going all wild and aggressive, Lexus needed something that would still appeal to the, erm, more conservative buyer in that particular price range.
Enter the ES. Or rather, re-enter the ES.
The ES has been here before, but was largely squeezed out of this market by the increasing size of the IS and the GS. But now it is back.
A front-wheel drive Lexus is still not something we were completely convinced by the idea of, but after spending a week with the ES350 Limited, we were pleasantly surprised by its ability to simply be a very convincing Lexus.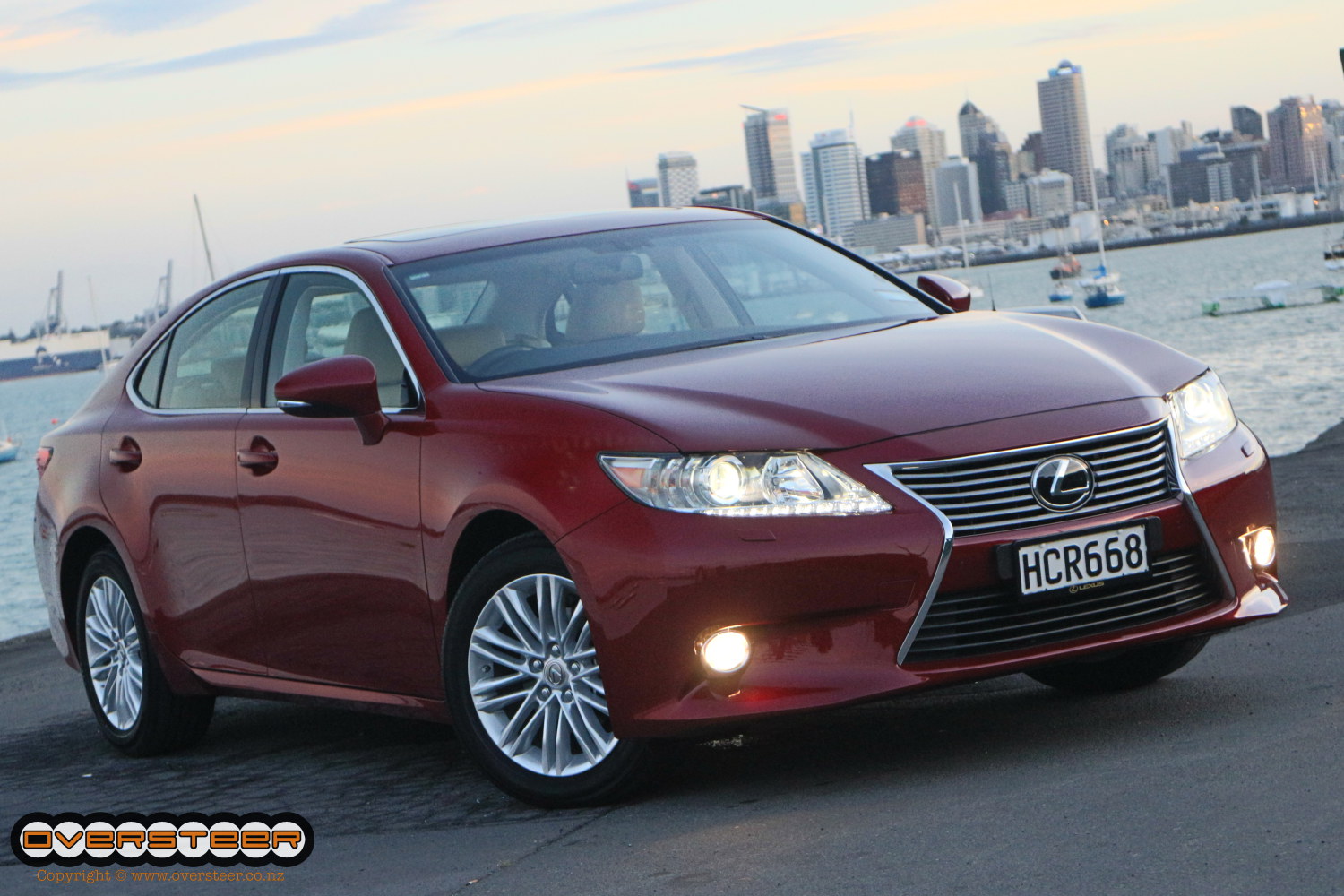 Outside
Likes: Looks very much like a smaller LS. Handsome and restrained. A pleasant, more conservative alternative to the aggressive IS.

Dislikes: Wheels look too small on the large body. The rear quarter panel is slightly clumsy, as well as betraying the ES's more Toyota-based origins.
Inside
Likes: Massively comfortable and well equipped. Seats are supremely comfortable and surprisingly supportive. Fantastic build quality and materials. Brilliant stereo and brutally effective air con.

Dislikes: White leather is an acquired taste and not at all practical. Ventilated seats don't seem to be as effective as some. And while the air con is brilliantly effective, it is almost too cold, with the claimed temperature bearing little resemblance to reality.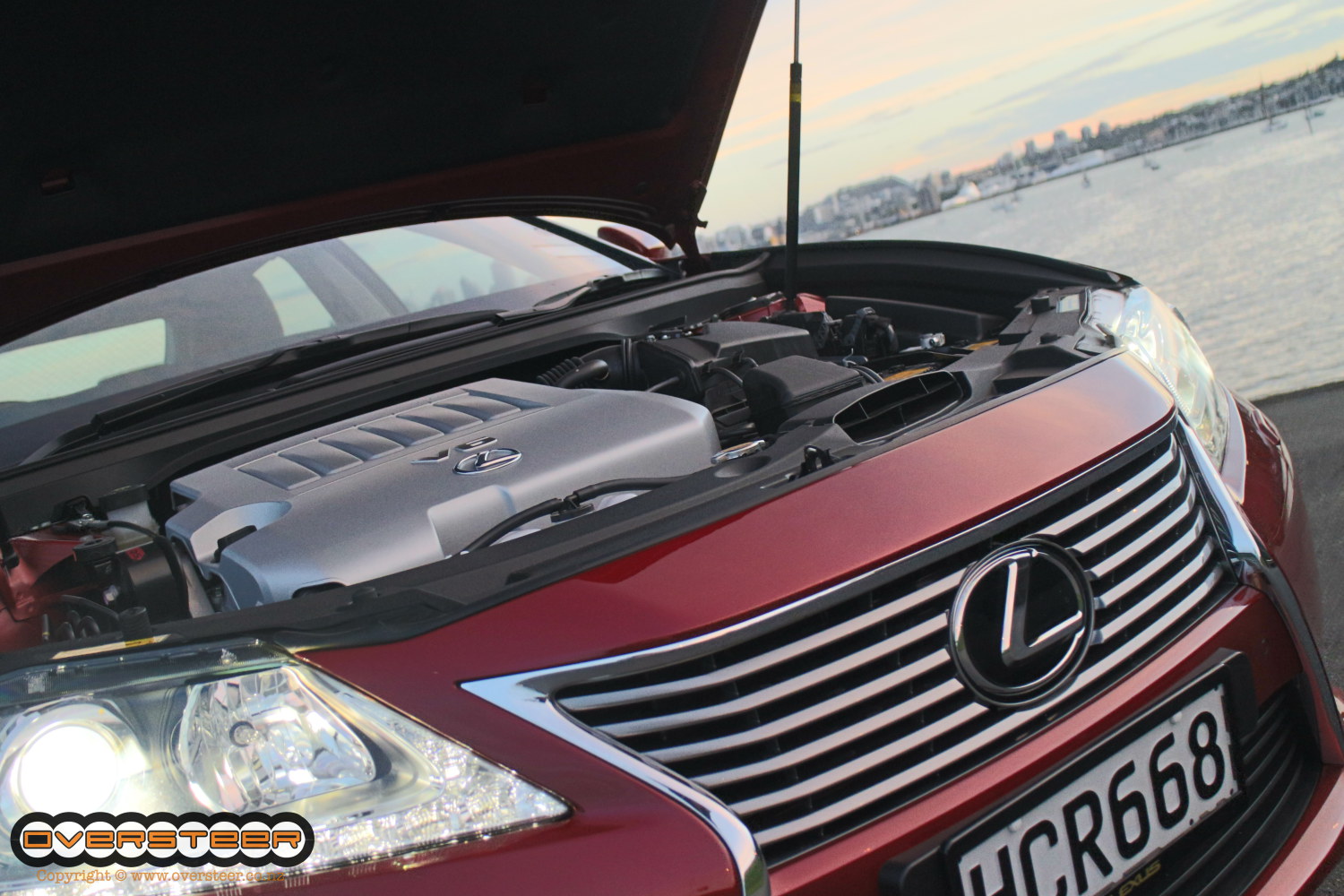 Under the bonnet
Likes: The venerable 3.5-litre V6 Toyota engine is as smooth, powerful and impressive here as it is in everything else it appears in. Strong and muscular, it is still surprisingly frugal even when pushed. Six-speed automatic transmission is a nice unit.

Dislikes: Sounds pretty much exactly like an Aurion, which doesn't mean it sounds bad, it just means it sounds like a Toyota…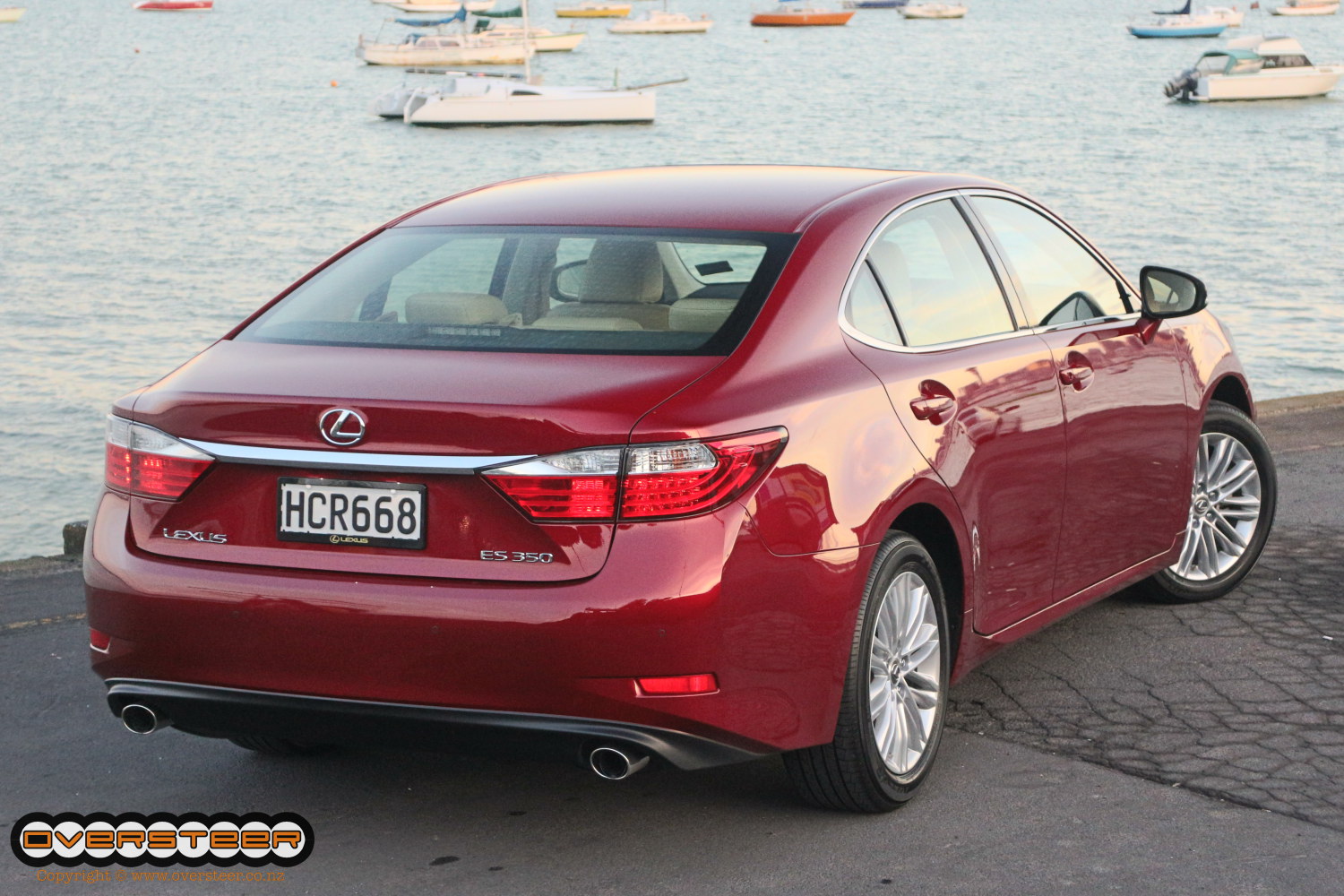 On the road
Likes: Superbly comfortable and with a thoroughly magnificent ride, the ES350 is a remarkably agreeable way to cover distance quickly. While not a corner carver, still remarkably capable through the winding bits.

Dislikes: Does betray its FWD Toyota origins when pushed.
Verdict
The Lexus ES350 is best thought of as a smaller FWD LS, as opposed to a larger version of the sporty IS range that it falls into the same price range as.
Boasting a superbly comfortable ride and an imperious wafting quality that is present in the LS, the ES is pretty much the perfect lower-level Lexus for someone put off by the IS's sporty aggression, but instead wanting a more traditional Lexus.
And despite its FWD Toyota-based underpinnings (it is based on the Japanese/US market Avalon that features an extended version of the Camry platform) the ES is probably the closest in the Lexus range – apart for the LS – to that original ideal.
The 3.5-litre V6 is smooth and powerful, endowing the ES350 with an effortless attitude to forward motion. Passing is, of course, a breeze, but it is the ES's ride that is the true star in this package.
Plush, yet disciplined, the ES floats serenely over local roads, unbothered by imperfections and yet never falls apart under hard cornering. While it will eventually understeer, it is never too severe and always predictable.
But that is not what a car like the ES is about; it is all about covering distance quickly in utter comfort. And the ES350 is damn near perfect at doing just that.
Price: $108,995
Engine: 3.5-litre V6 petrol
Power/torque: 204kW/346Nm
Transmission: Six-speed automatic
0-100km/h: 7.4 seconds
Fuel consumption: 9.5L/100km
CO2 emissions: 224g/km