The Lexus RC F takes over from the IS F as the performance flagship in the Lexus line up (not counting the limited LF A, that is) and as such packs a revised version of the 5.0-litre naturally aspirated V8 that featured in the IS, but in an all-new two door coupe body that takes the Japanese manufacturer's new styling language to its most aggressive extreme so far. We spend a week with one to see if we fall in love with it.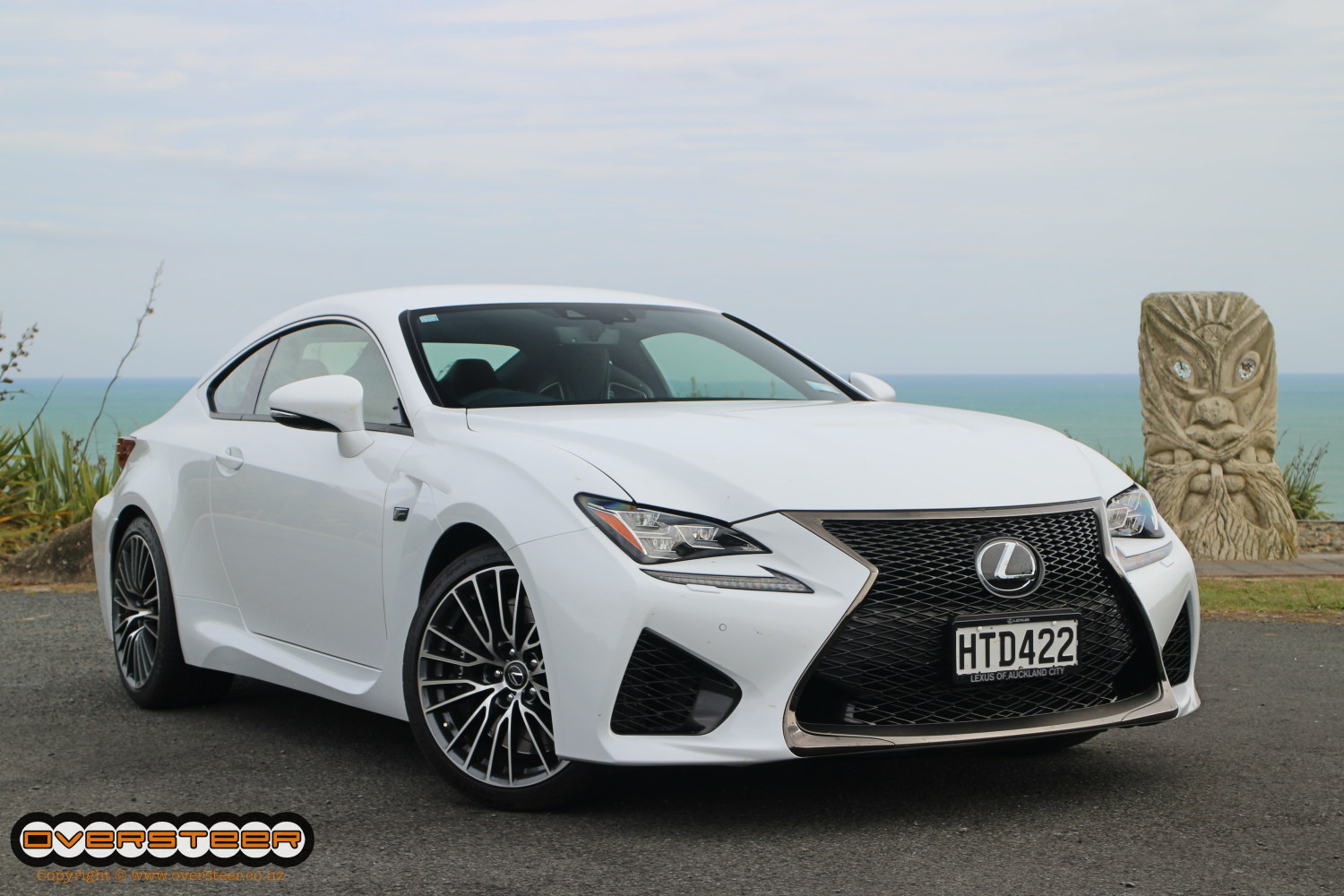 Outside
Likes: Incredibly aggressive and elegant at the same time. F-specific scoops and vents make it even more aggressive. New Lexus styling works brilliantly well here.

Dislikes: The way the nose drops off does make it hard to park – you really have no idea where the nose is and have to hope that the parking sensors pick up everything…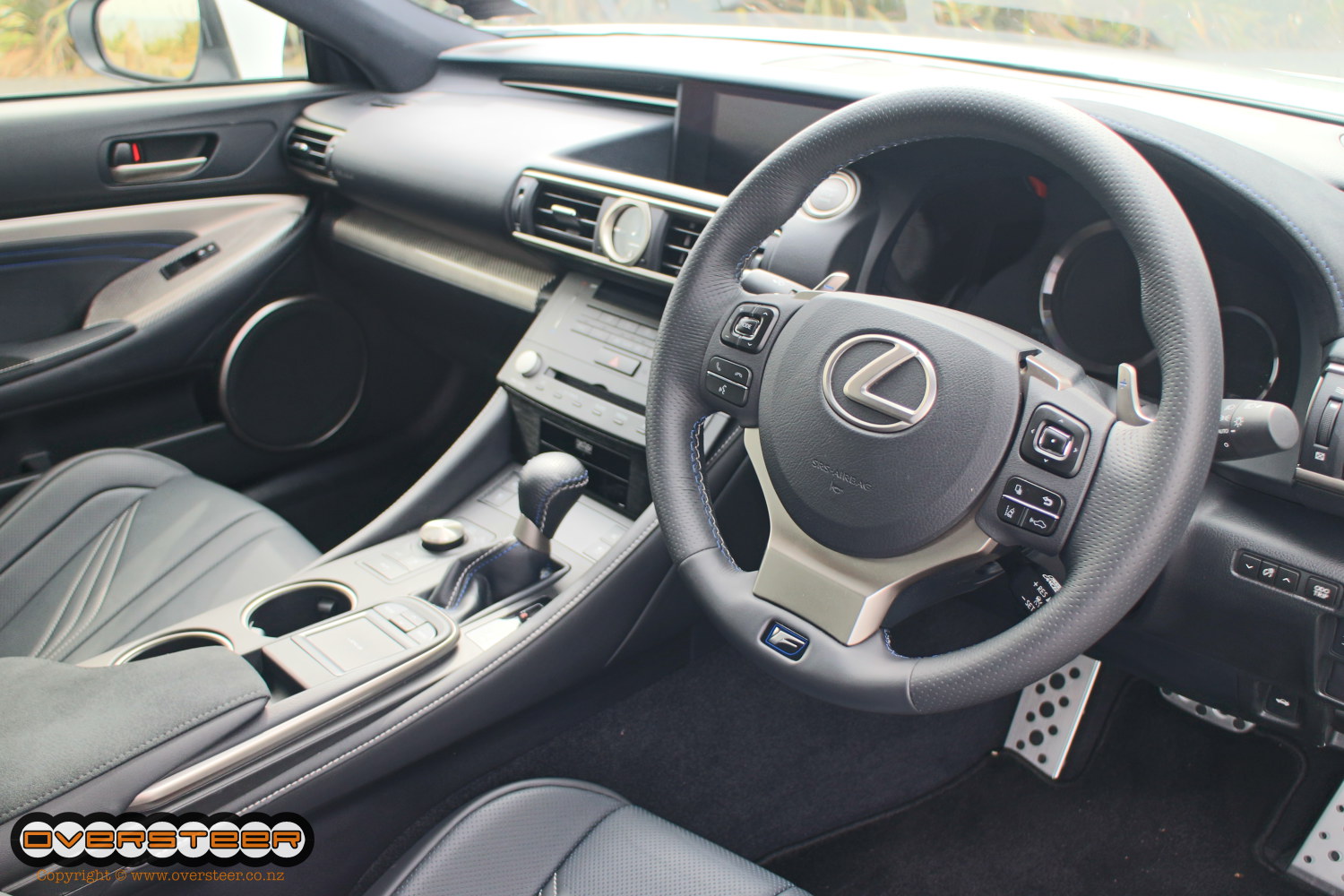 Inside
Likes: Brilliant Lexus interior is incredibly distinctive, remarkably well made and extremely comfortable. Absolutely brilliant seats with a huge range of adjustment.

Dislikes: No trick sliding gauges like in the IS. Touch pad control system is a pain.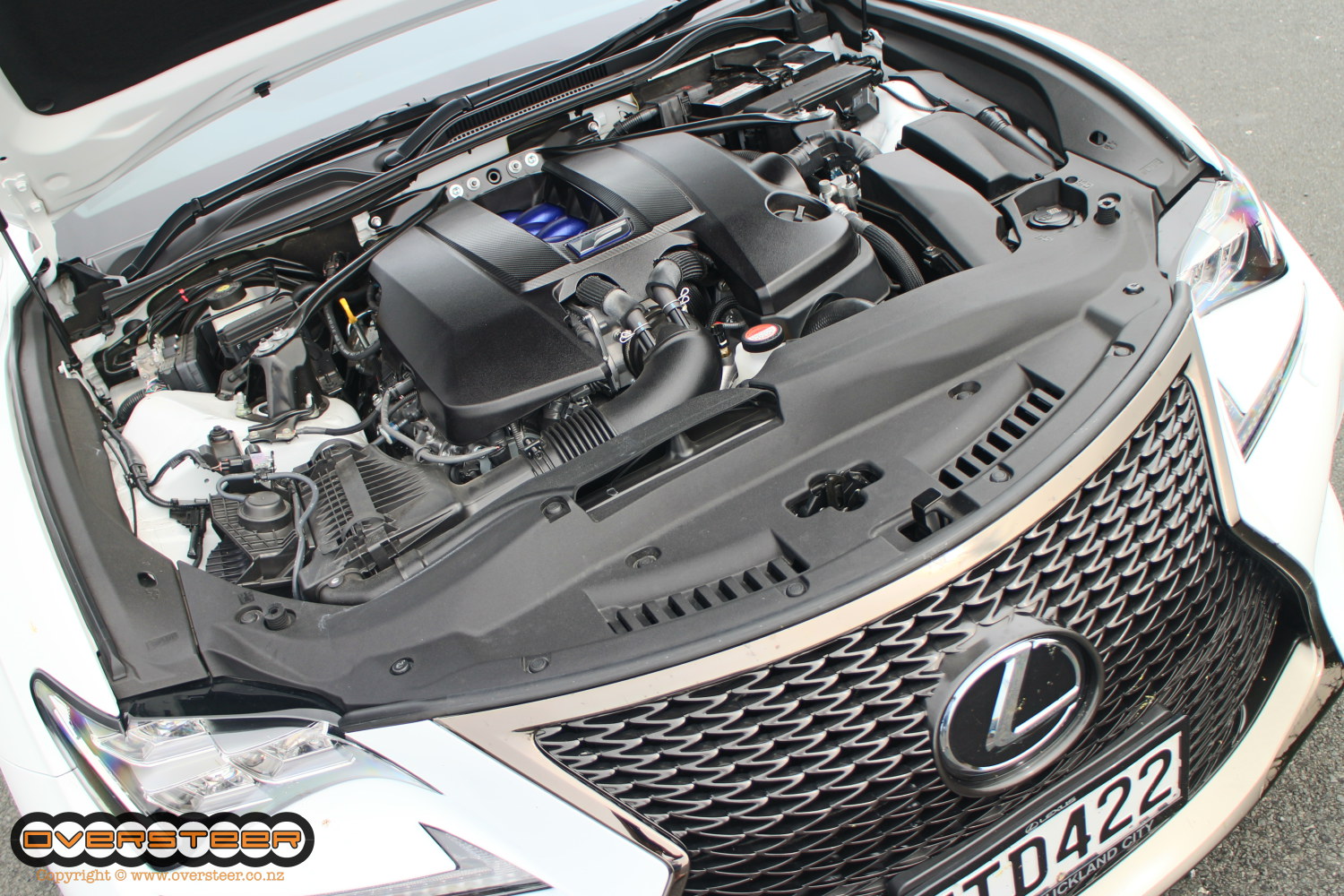 Under the bonnet
Likes: 5.0-litre naturally aspirated V8 is angry and aggressive, yet pleasantly docile down low. Eight-speed automatic transmission is a smooth, drama-free delight. Surprisingly frugal for a petrol V8.

Dislikes: Still the same odd delay between putting your foot down and the engine/transmission sorting itself out, except in Sport + mode, then it is feral and angry at the merest prod of the throttle.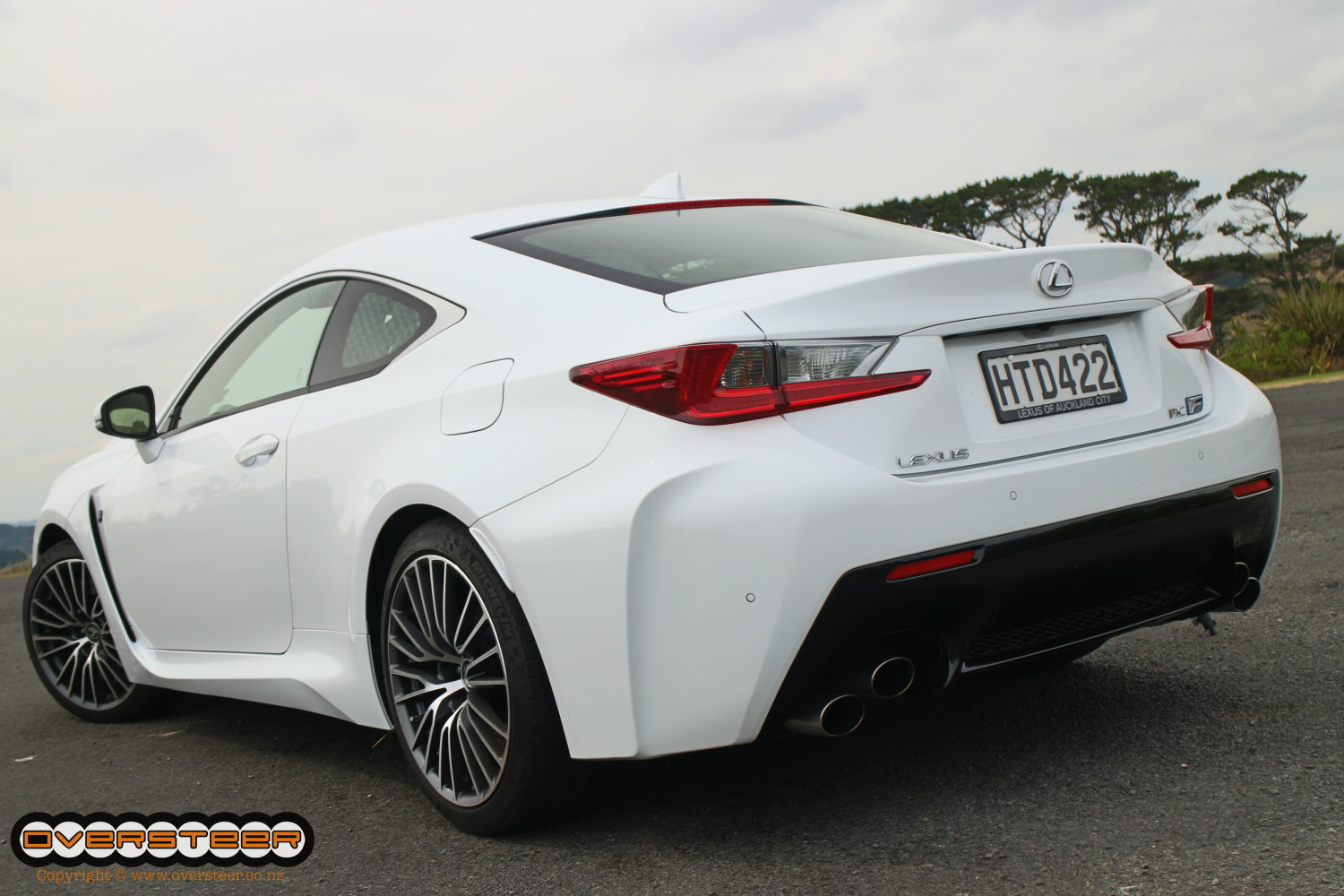 On the road
Likes: Simply massive amounts of grip. Composed and capable over any surface. Trick rear diff is quite remarkable.

Dislikes: Ride a little too harsh at low speeds. Keeps driver at arms length to the real fun.
Verdict
A superb looking car that offers big power, huge noise and lots of thrills, but only up to a point.
While the RC F is very, very good indeed, it lacks the finer degrees of involvement that something like a BMW M3 or Mercedes C63 AMG offer the driver. The RCF is ballistically fast and makes an immense noise, but in terms of ultimate driver involvement it just lags that wee bit behind the Germans. Just like Lexus always has.
This will act as a deterrent to some, but just as many will see these traits as positives, as they do make the Lexus less of a compromise to live with. But that argument is drastically disappearing as cars like the BMW M3 become ever easier to live with, while simultaneously becoming faster and angrier. The net result is still the same, however, and sees the Lexus lagging behind to a degree.
Still, the incredible looks deliver it a massive advantage and will appeal to anyone wanting  to drive something drastically and distinctly different to anything else in the segment.
Price: $159,900
Engine: 5.0-litre V8 petrol
Power/torque: 351kW/530Nm
Transmission: 8-speed automatic
0-100km/h: 4.5 seconds
Fuel consumption: 10.9L/100km
CO2 emissions: 253g/km