Quite how AMG manages to get a blistering 265kW out of a 2.0-litre, four-cylinder petrol engine without it exploding into shrapnel after about ten minutes is staggering. How the also get it to be not only useable, but also relatively docile and tractable around town has, quite frankly, got us buggered.
Needless to say, however, it is one of our favourite engines around at the moment, meaning that we are fairly certain to love whatever Mercedes decide to jam it into next. And to make it even better, they have only (so far) chosen to jam it into small cars, instantly turning them mental and utterly awesome. Hell, even writing "265kW" in the spec panel of a small car makes us smile…
The latest recipient of the violently powerful 2.0 is the newly-released CLA Shooting Brake, arguably the sexiest small Merc ever and easily the most desirable of the cars based on the A Class platform.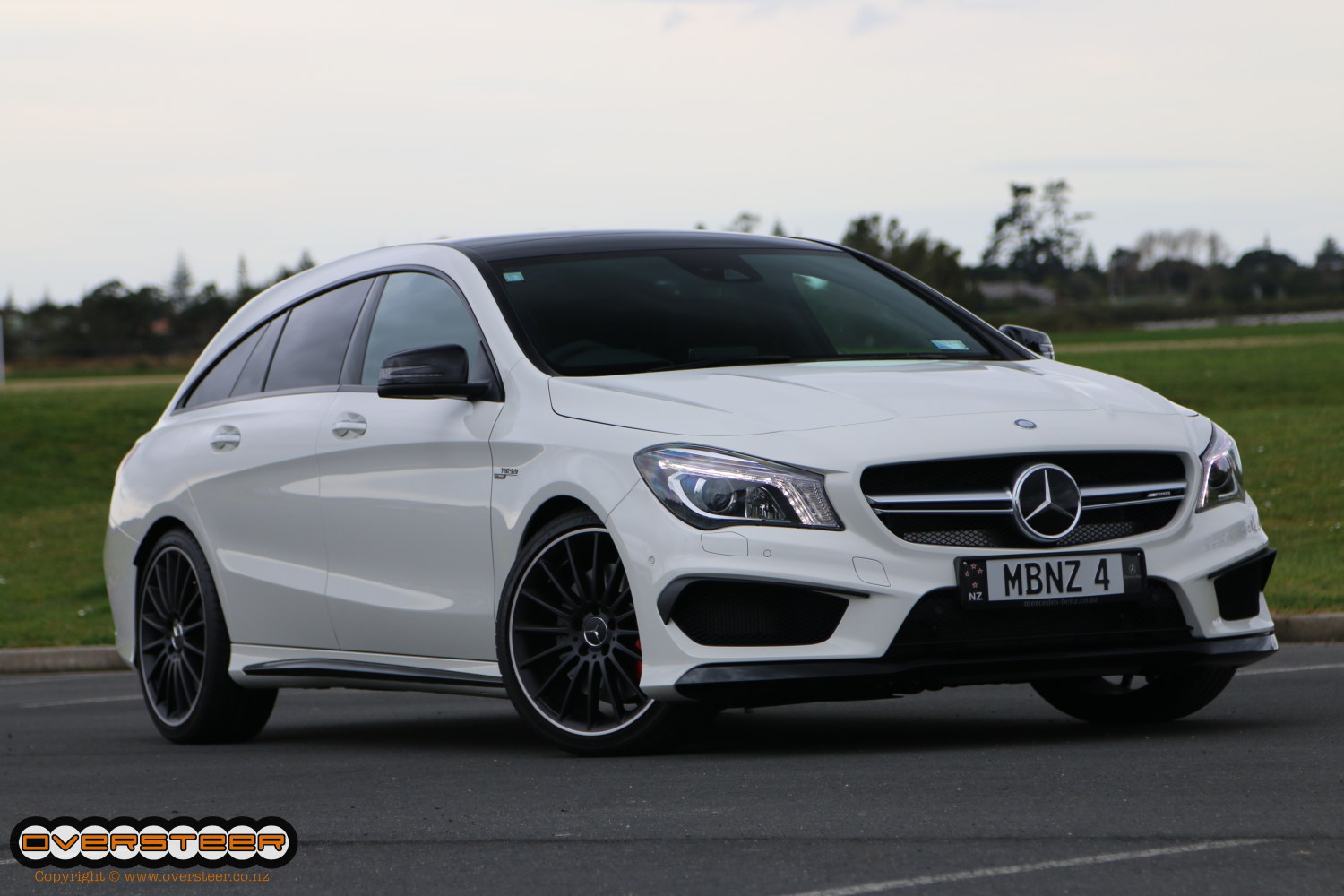 Outside
Likes: Looks sensational, easily the best-looking car on the A-Class platform. Extended shooting brake roofline works spectacularly well with CLA shape.

Dislikes: Nose still a little droopy from some angles, just like CLA.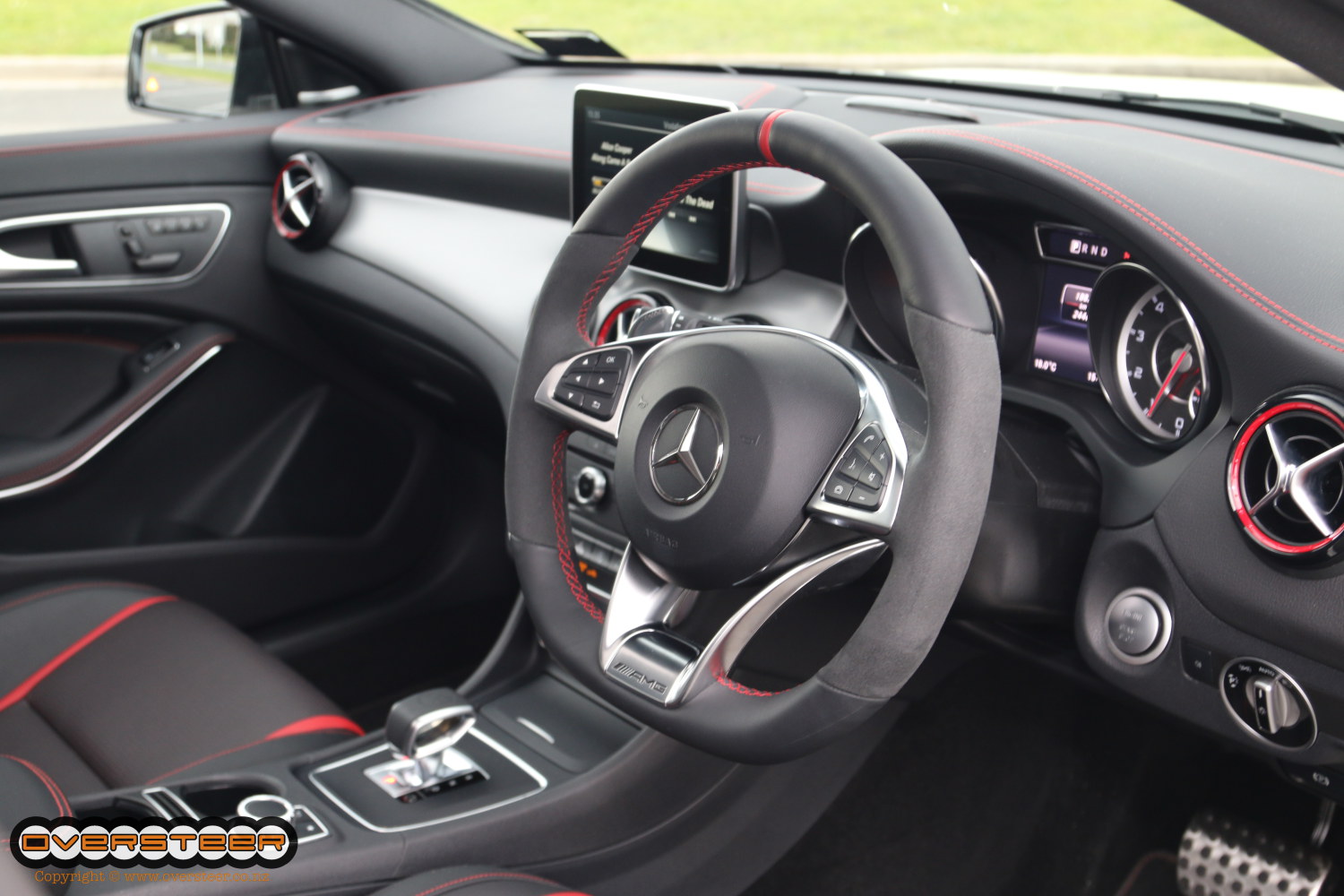 Inside
Likes: Beautifully put together interior is snug yet airy. AMG sports seats are fantastically grippy and supportive, while also managing to be comfortable. Extended boot space a welcome touch of practicality on such a wildly fast car.

Dislikes: It is a bit cramped in there for the larger gentleman…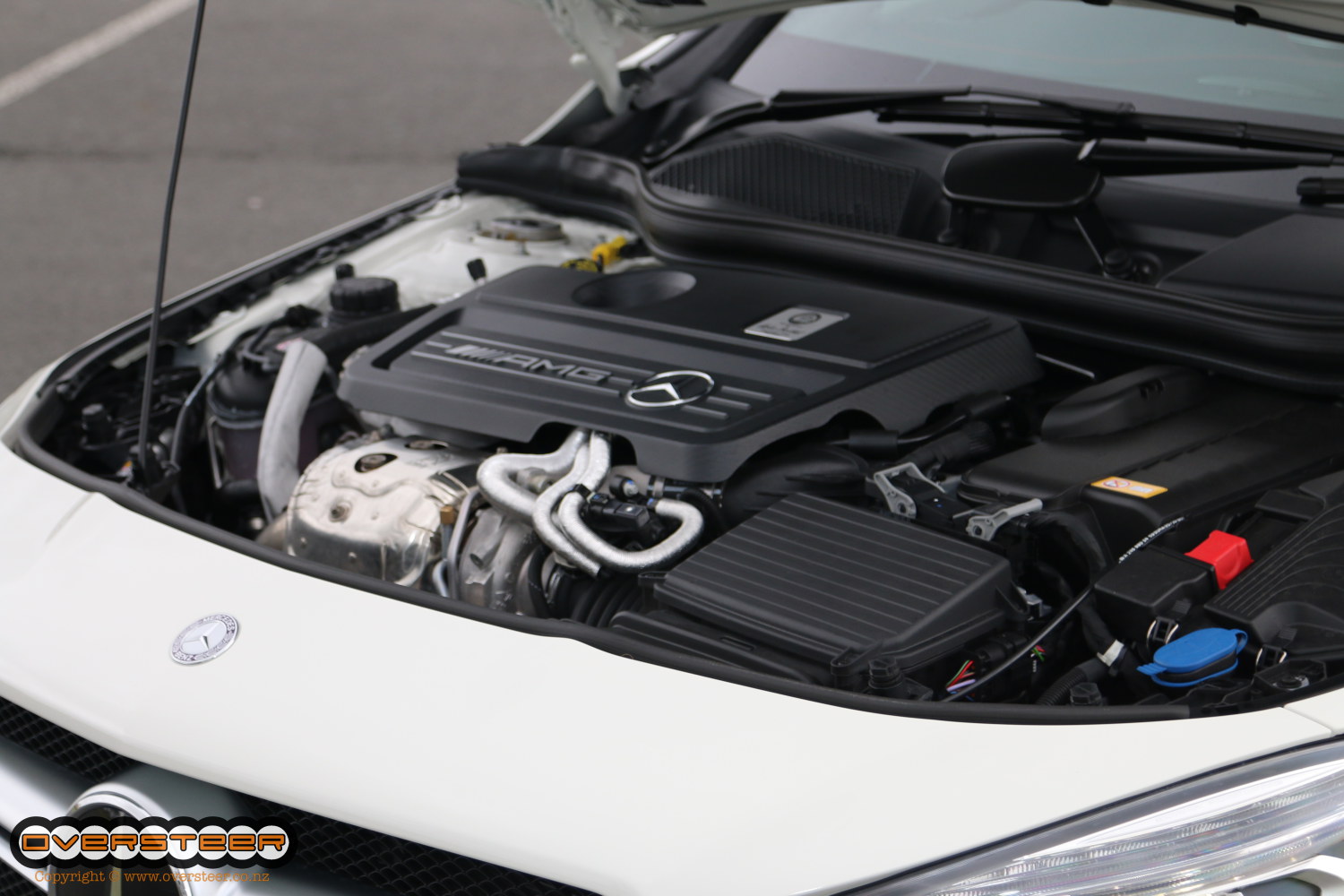 Under the bonnet
Likes: The 265kW 2.0-litre four-cylinder engine is every bit as feral, angry, flexible and utterly enjoyable here as it is everywhere else it is used. Ferociously angry and seriously powerful, yet remarkably docile and easy to live with at low speeds. The seven-speed dual clutch transmission is equally impressive and smooth.

Dislikes: Doesn't seem to make quite as much angry noise from the exhaust as other cars that use the platform/powertrain – the growls, bellows, bangs and pops are there (and are, quite frankly still loud!), but just seem ever-so-slightly more distant.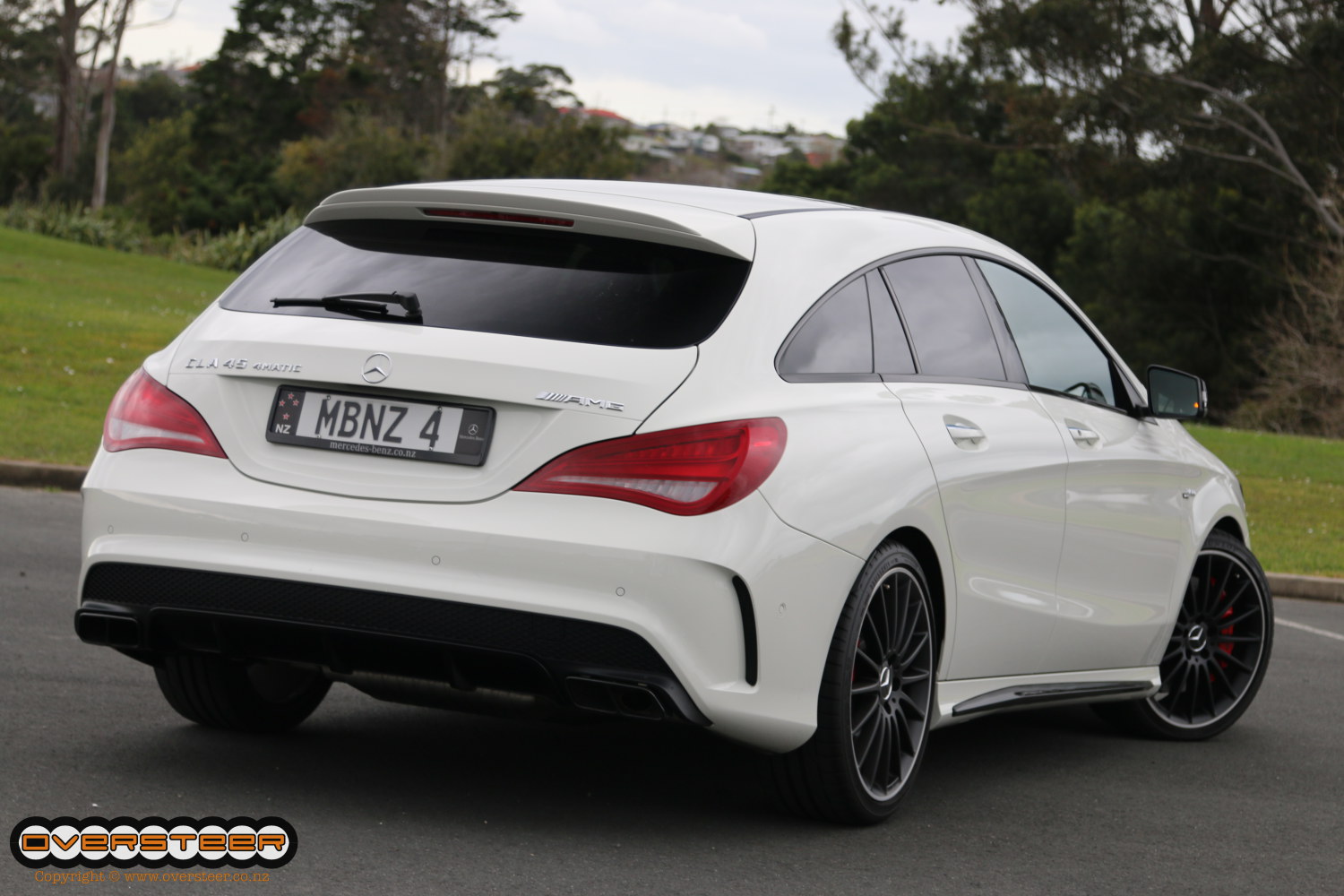 On the road
Likes: The blend of firm, yet comfortable ride and tenacious, determined handling is simply remarkable. The combination of 4WD ability and sheer chassis talent sees the CLA 45 display a remarkable propensity towards going around corners very quickly indeed, yet the ride is never anything less than composed and incredibly well controlled.

Dislikes: Ummm…
Verdict
While we loved the Hot Wheels over-the-top hilarity of the GLA 45 AMG Edition 1 we drove a while back, the sleek, sexy look of the CLA 45 Shooting Brake is the one for us.
The wagon-esque looks of the sleek little car make it look like it is going flat out when it is standing still, while it even possess something of an understated elegance that is usually impossible to get into a small car.
Throw in the feral performance and sublime handling and you have a small car that is hard to beat. In every sense.
While the asking price isn't exactly at bargain-basement levels, what you get in terms of equipment justifies the cost of entry, even though the searing performance would manage that all by itself.
As it stands, the CLA 45 Shooting Brake is now firmly our favourite car on the A-Class platform, one of our favourite Mercedes-AMGs, as well as being one of our favourite car on sale today in general.
PRICE (incl. GST/excl. on road costs): $109,900
PRICE AS TESTED: $110,490
ENGINE: 2.0-litre inline 4-cylinder turbo petrol
TRANSMISSION: 7-speed dual clutch
PERFORMANCE: 265kW/450Nm, 0-100km/h in 4.7 seconds
FUEL ECONOMY: 7.2L/100km
Click here for full specifications and more information on the Mercedes-Benz CLA 45 AMG Shooting Brake.