Hybrids. They're the future, buddy.
Except they're not. A feel-good stop-gap between internal combustion and true emission-free motoring, to be sure, but hardly the long-term future.
But as a short-term solution, the diesel-hybrid goodness of the Peugeot 3008 HY4 is about as good – and certainly as quirky – as they come. Forget all this worthy, bore you to death Prius-style hybrid nonsense – the latest hybrid offering from Peugeot adds all sorts of Gallic flair (and eccentricity) to the fuel-saving appeal. Plus performance. Never forget performance…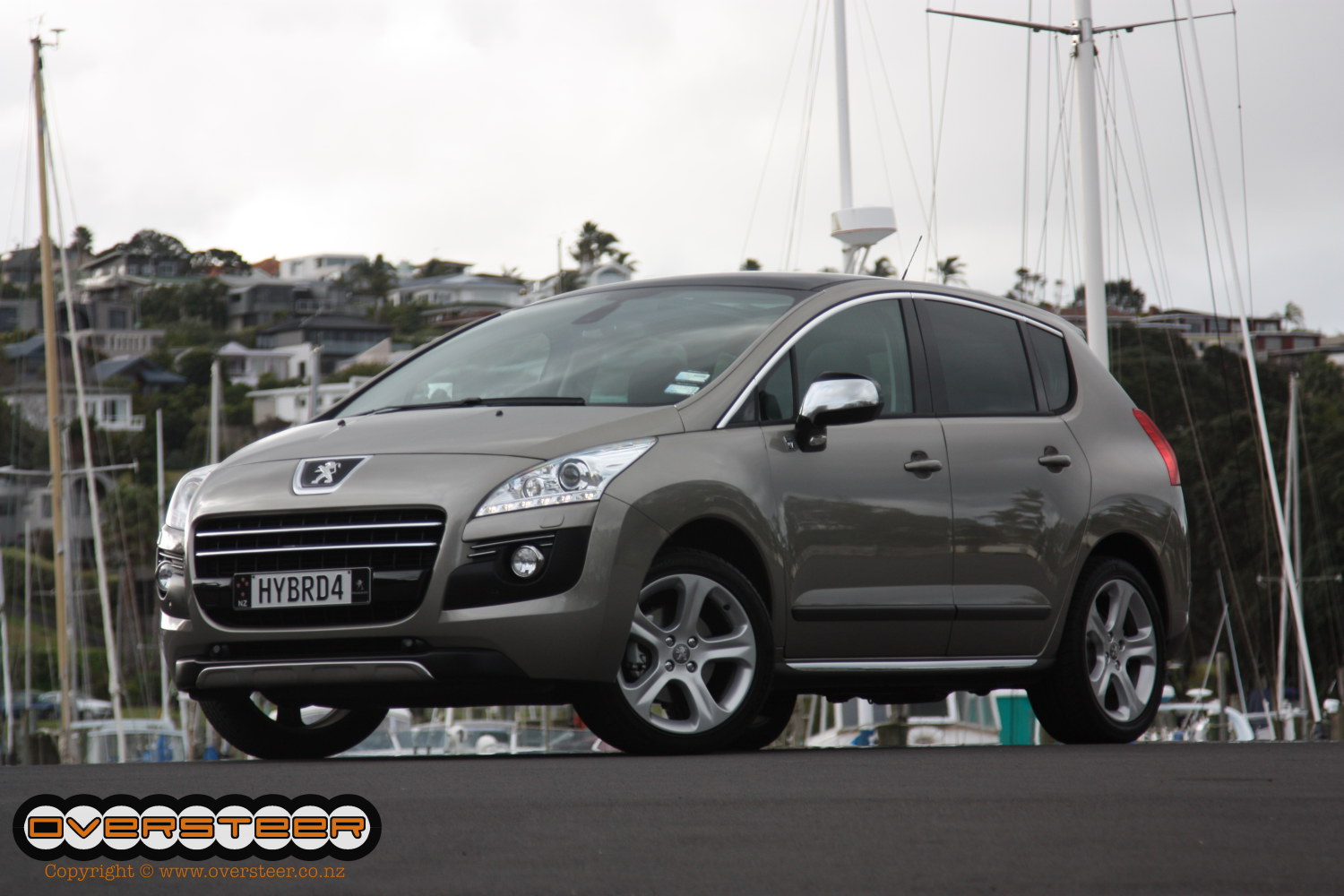 Outside
Likes: Apart from the over-abundance of hybrid badges, the 3008 HY4 looks exactly like a normal 3008, so handsome and ever-so-slightly unconventional looking. Looks like a pure crossover – it's not an SUV, not a people mover and not a hatch. Strong, distinctly European lines.

Dislikes: Wheel and tyre package too small for large, squared-off wheel arches giving it a slightly awkward look from some angles.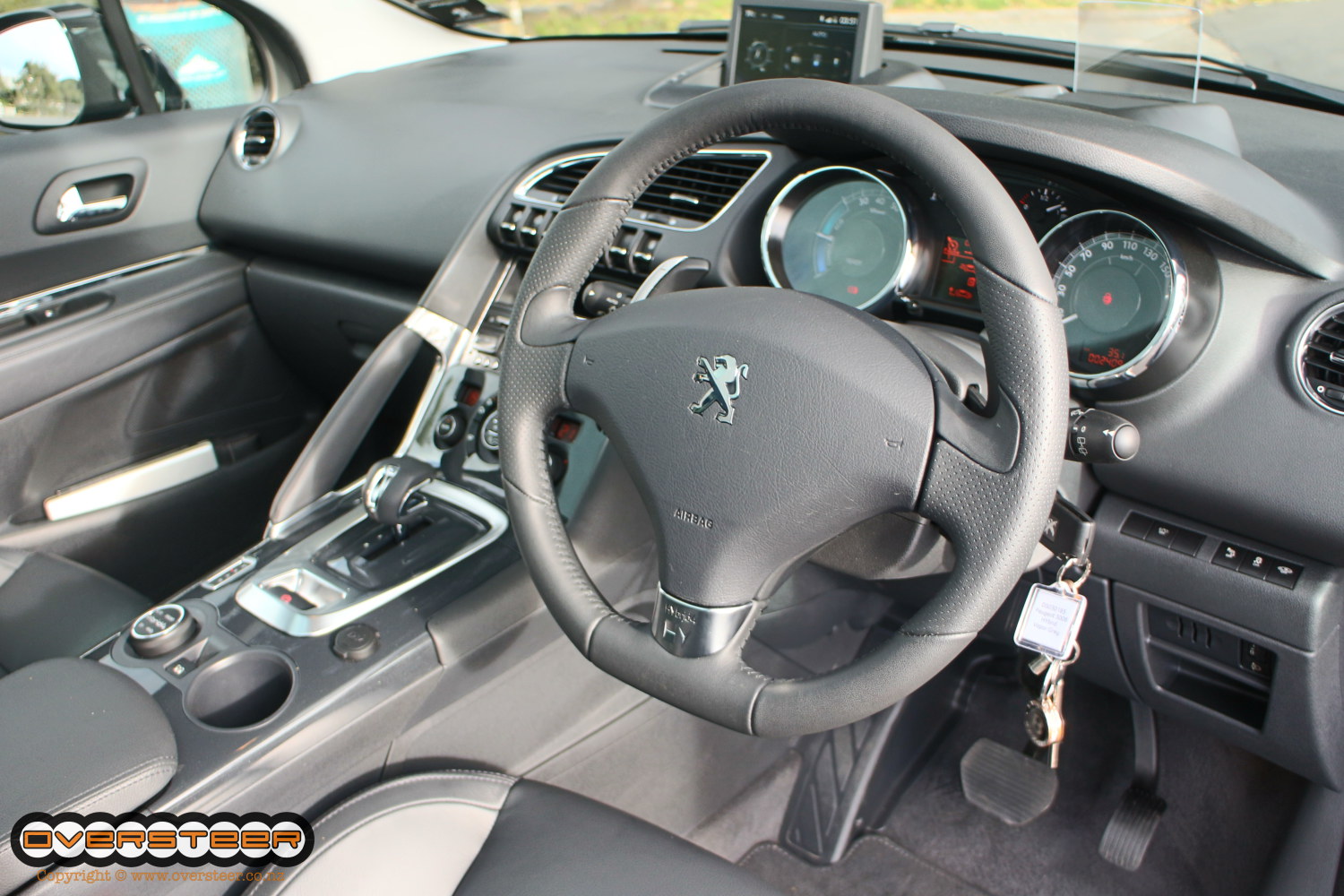 Inside
Likes: Open, incredibly airy interior thanks to huge windscreen and panoramic sunroof. Very high quality material and very good build quality. Brilliantly ergonomic layout.

Dislikes: Too many things pop out of the dash, literally – heads' up displays, display screens, you half expect a hatch to open and a robot hand to reach out while a voice asks you to cough. Way too many buttons for relatively simple operations that really only need one. Fiddly stereo controls.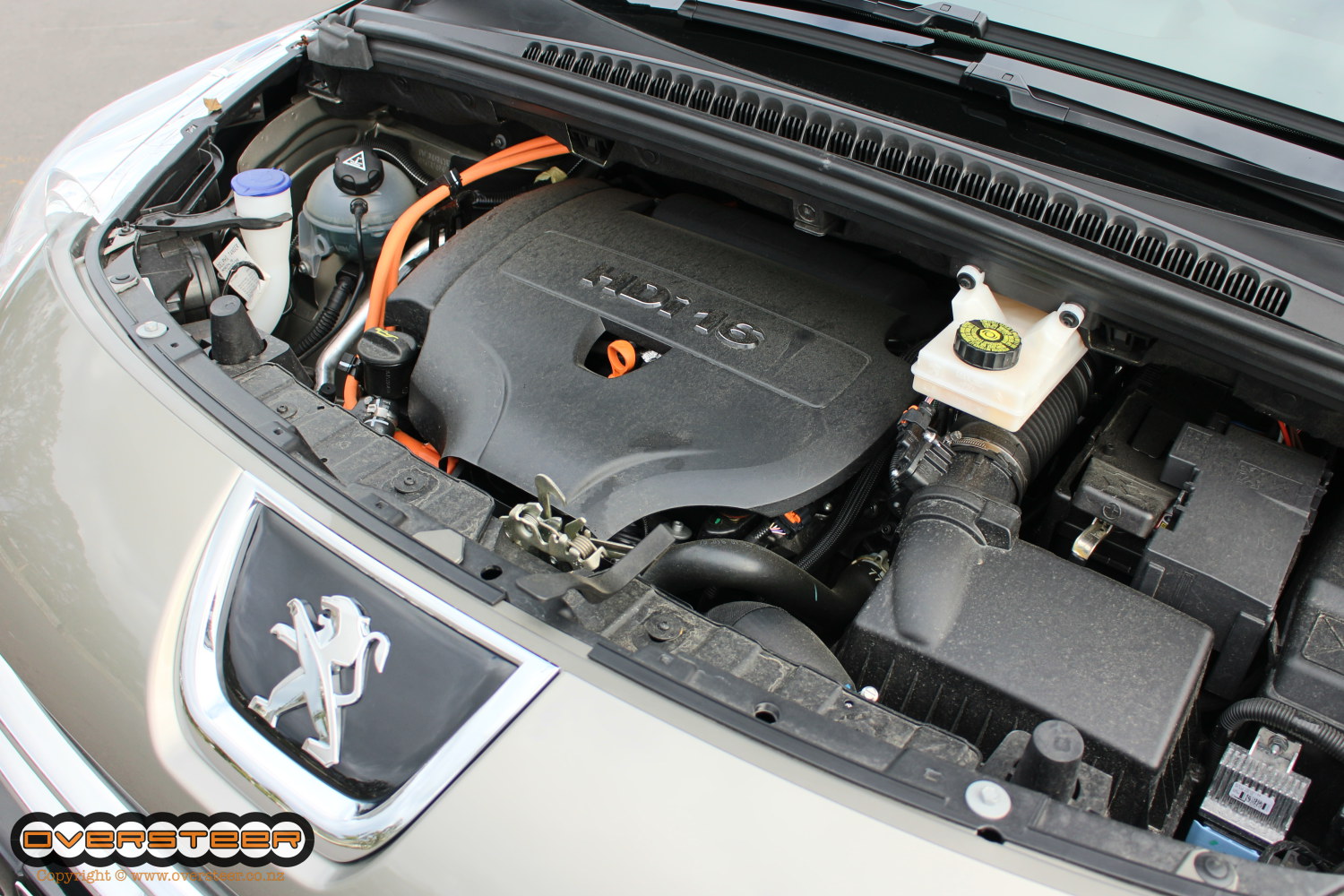 Under the bonnet
Likes: 2.0-litre diesel engine is strong and torquey. Hybrid unit adds surprising grunt when used as a performance booster and remarkable flexibility when used as a purely electric-drive unit.

Dislikes: Automated single clutch transmission is slow and jerky. Hybrid drive selection has a mind of its own. Huge amount of drag when lifting off the throttle takes some getting used to…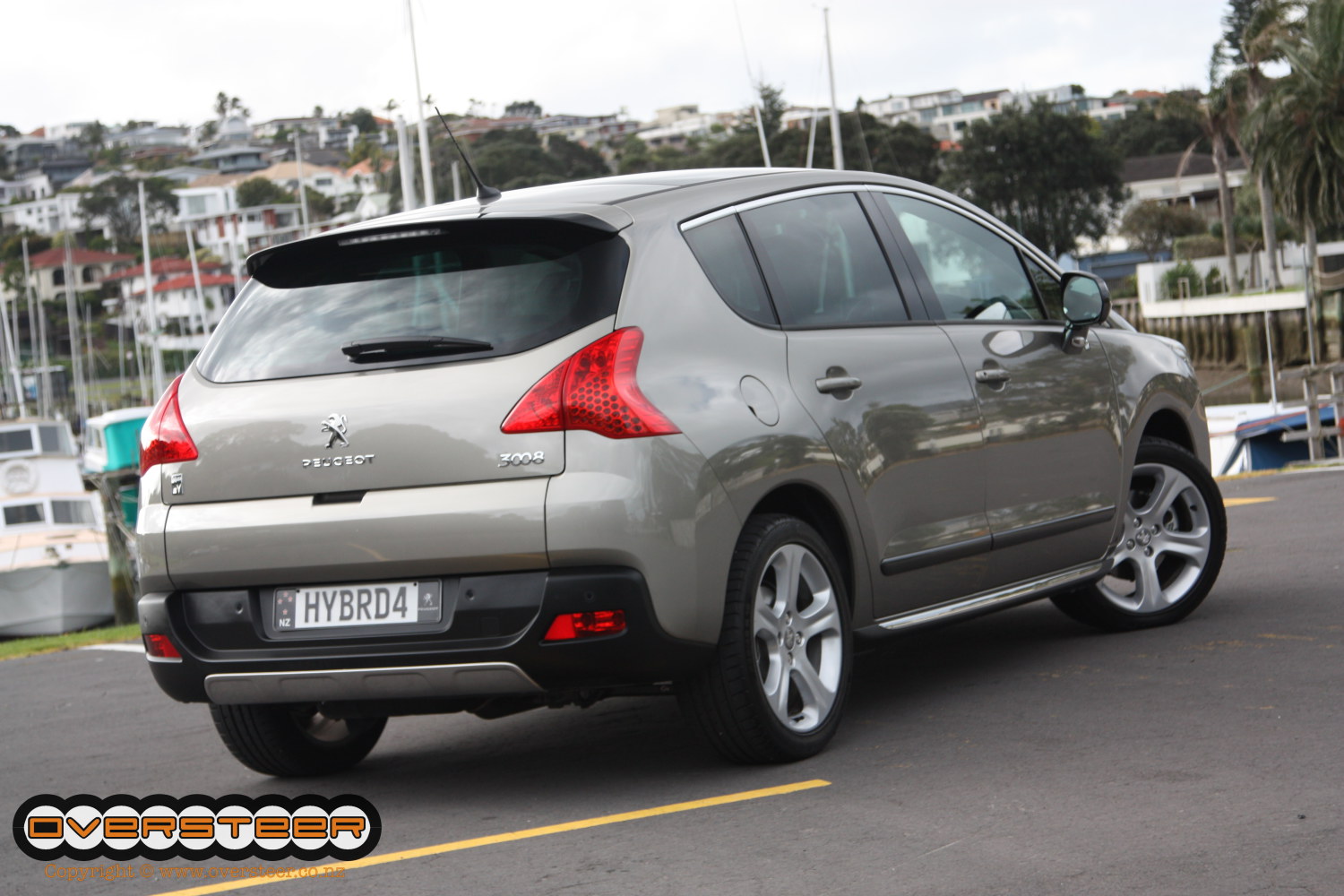 On the road
Likes: "Sport" mode remarkably sporty, channelling all the electric drive goodness into propelling the 3008 HY along at an impressive rate. Ride is comfortable, while not being overly soft. Surprisingly adept at going around corners too.

Dislikes: Ride has a typically French tendency to get unsettled and brittle over broken surfaces.
 Verdict
While most hybrids go out of their way to try and be as normal as possible, it is like Peugeot has gone in the exact opposite direction with the 3008 HY4, as it is simply like no other car in existence to drive.
That is meant as neither a good nor bad statement, as the 3008 HY4 is simply different. Very different.
You notice this the very first time you drive it and lift off the throttle – it feels like someone has jammed on the brakes, as the 3008 slows dramatically from the drag created by the clever hybrid unit packaged around the rear axle in order to charge its batteries.
The genius of the Peugeot hybrid unit is in its packaging – by being all largely packaged in and around the rear axle, it is simply a unit that can be slipped into any Peugeot that can take it, instantly making it both a hybrid and 4WD.
And also, if the 3008 is any indication, slightly weird to drive. Not that "weird" means "bad", as pointed out previously. In fact, the 3008 HY4's unusual drivetrain traits make it quite an endearing and satisfying car to drive, as it really does make you change your driving style to suit it.
The automated single clutch transmission is, like all of its kind, very slow and jerky if rushed, so a relaxed approach to driving the 3008 is quickly adopted so as to avoid rupturing a disc in your neck.
Then there is the unsettling drag whenever you lift off the throttle that soon becomes something you use instead of the brakes to slow the 3008. Both of these oddities basically force you to approach the 3008 with a relaxed, light-throttle approach, using the diesel and electric torque to cruise along, rather than trying to rush things.
Although, if rushing IS required, the 3008 can handle that too, with a "Sport" mode that actually has a noticeable effect on performance. This is at the expense of economy, of course, as the hybrid unit simply becomes a booster unit, drastically reducing the charge-inducing drag and pumping all its power into a serious and satisfying performance boost.
Also impressive is the 3008's "ZEV" or "Zero Emission Vehicle" mode. This switches the car to run purely on the rear axle's electric drive and, under light throttle conditions, will cruise along quite happily at speeds of up to around 70km/h for around 5 or 6 minutes, depending on how full the battery is and hills and the like.
So a wonderfully quirky diesel hybrid that actually forces you to drive to its strengths and, therefore, more economically must be an absolute fuel sipper, right?
Well, no, actually. Despite all this, the 3008 HY4 wasn't actually startlingly economical during our time with it. Spending most of its time around town, with a few open road bursts, the 3008 returned about 6.5L/100km. Good, but not actually as startling as we were expecting from a diesel hybrid.
But then maybe we were expecting too much. Peugeot claim 4.1L/100km for the 3008 HY4 and while this doesn't seem easily possible the way we drove it, that fact that it is diesel will mean that even if you drove it everywhere like a bogan on a very special blend of P and Woodstock, it still wouldn't make that much difference to the overall figure returned.
In short, the Peugeot 3008 HY4 is quirky, strange, unusual to drive and flawed in a way that only French cars can be, and we absolutely love it for all those reasons.
Price: $59,990
Engine: 2.0-litre inline four-cylinder diesel (driving front wheels), electric motor (driving rear wheels)
Power/torque: 147kW/500Nm
Transmission: Six-speed automated single clutch
0-100km/h: n/a
Fuel consumption: 4.0L/100km
CO2 emissions: 99g/km