The current Subaru Outback diesel was a thoroughly brilliant car that was really only let down in one way: it was too expensive.
Now, at a recent launch of the MY14 line up on a beautifully sunny Waiheke Island, Subaru have fixed that particular issue by gouging $5K out of the Outback diesel's asking price and introducing a Premium version – with full leather, power driver's seat and a sunroof – at the same price as the base diesel used to be: $59,990.
Now that the Outback diesel's price makes more sense, we have revised a road test we had waiting to go up to reflect the new positioning. And taken new pics, because it was a beautiful, sunny day on Waiheke!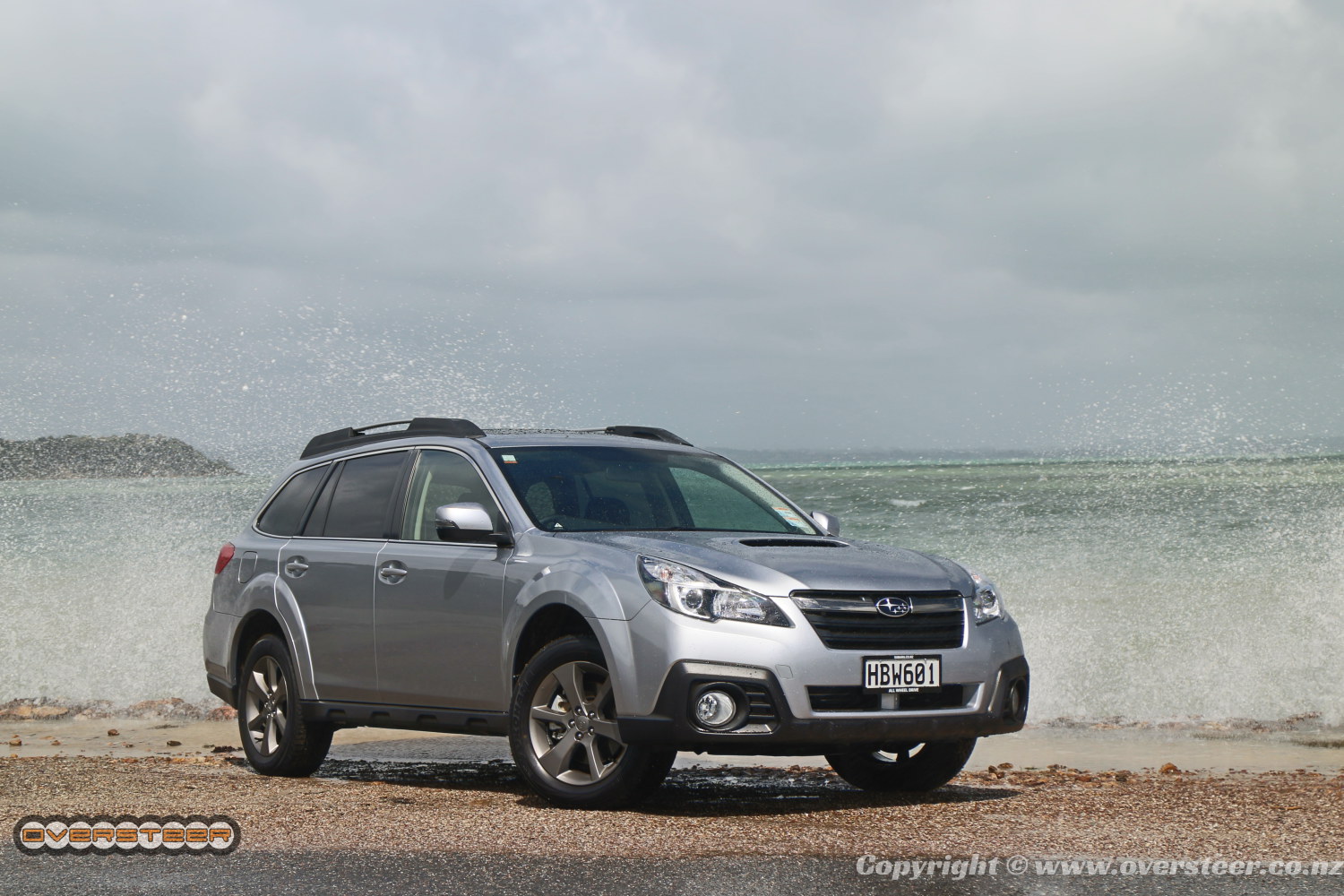 Outside
Likes: Outback wagon avoids the Legacy sedan's oddly upright look by A) being a wagon and B) going even taller, and it works. Distinctive and clearly a Subaru.

Dislikes: It is still slightly awkward-looking, even though it manages to pull it off better than the Legacy.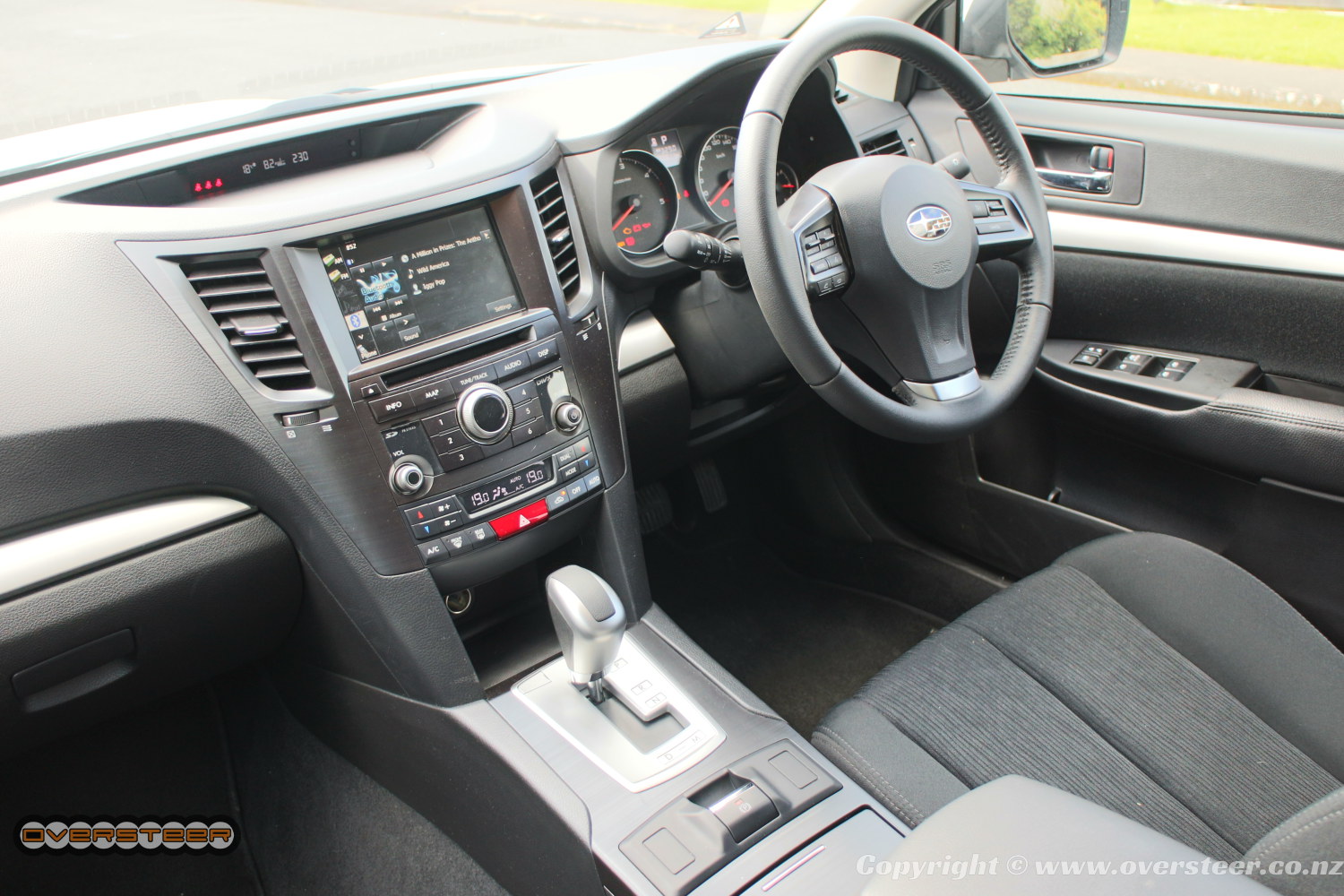 Inside
Likes: Comfortable, supportive seats. Pleasant dash layout is attractive and functional. Spacious and functional. Excellent driving position.

Dislikes: LOTS of hard plastics, however they are of a high quality. Bluetooth refused to play nicely with my phone.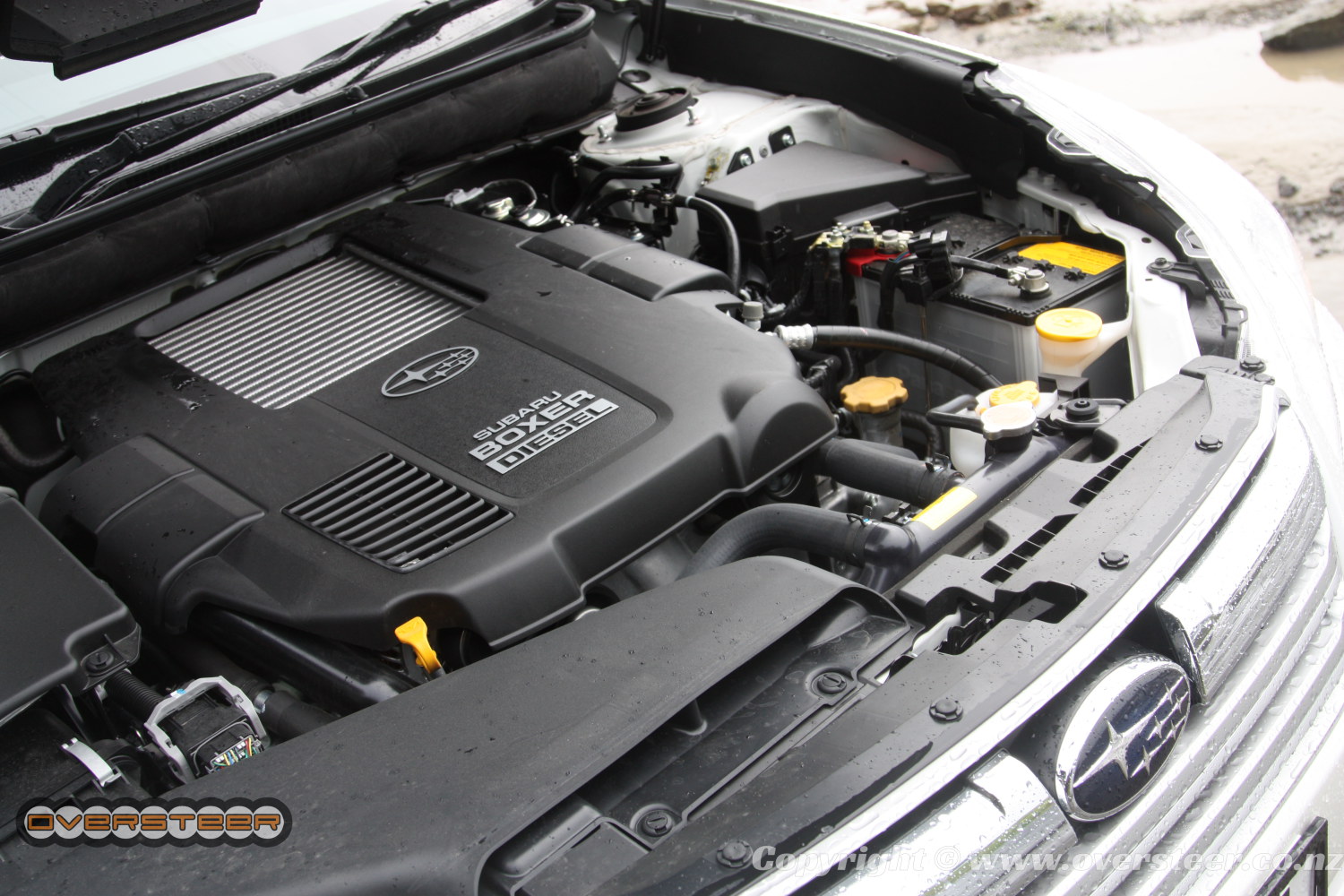 Under the bonnet
Likes: The 110kW/350Nm 2.0-litre diesel engine is strong, with a particularly muscular mid-range that makes passing a breeze and cruising utterly effortless. CVT transmission surprisingly good and well-suited to the engine.

Dislikes: Want to say "the fact it has a CVT" but Subaru have, rather remarkably, made it work very well here!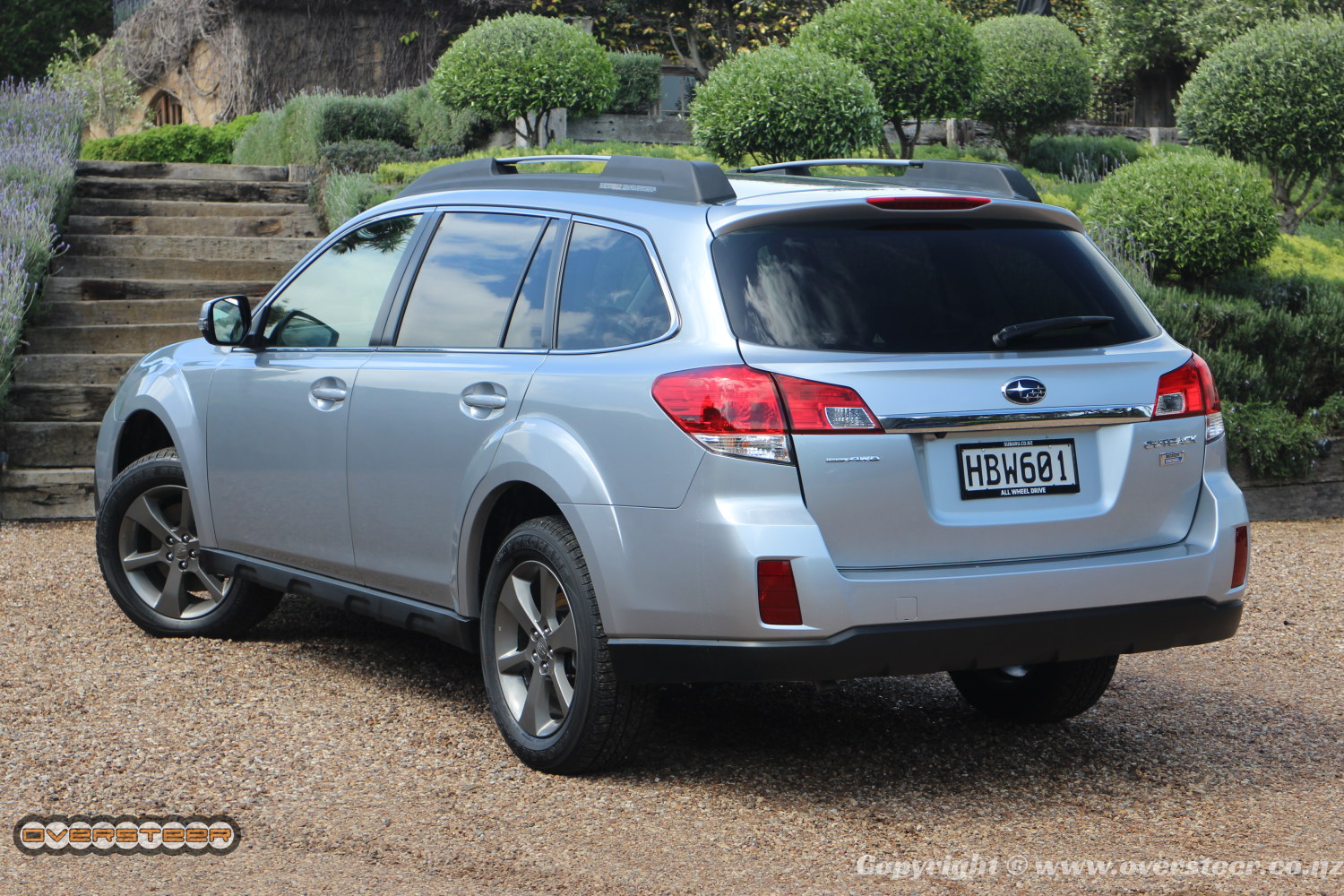 On the road
Likes: High ride-height not detrimental to agility. Surprisingly nimble. Excellent turn-in, especially for a 4WD car and excellent rear grip, especially for a wagon.

Dislikes: Ride can get brittle over broken surfaces, but only very slightly.
Verdict
The latest Subaru Outback has always been an impressive car, and it has continued to improve over the course of its life. The latest diesel edition is particularly impressive for its strong, frugal engine and its ability to do the seemingly impossible: be a car with a continuously variable transmission that is actually pleasant and even likeable to drive.
Subaru have always had the best grip on the hated CVT transmission, constantly making some of the more bearable units in the market. But this time they have excelled themselves by making a CVT that is actually pleasant to drive.
How? By sticking fake gear changes in to the mix.
Yep, it sounds silly, but it actually works surprisingly well. When you nail the throttle off the line, the Outback does what every transmission does and heads up to the redline.
Where a normal hated CVT will just sit there slurring around until you back off, the Outback's shoots up to about 4,000rpm before faking a "gear change" and dropping back down to about 3,200rpm and then heading up to 4,000 again. It breaks up the monotonous drone that CVTs usually produce and makes the engine sound far less strained and desperate.
The diesel engine itself has a big, strong mid-range, which also traditionally helps to reduce the awfulness of a CVT, so this helps too.
Strong performance form the engine is complimented by deft handling and steering with decent feel and feedback, while the traditional feel of confidence that most of the bigger Subaru 4WD wagons have always imparted is still alive and well here too.
All up, the diesel incarnation of the Outback is very much a car to recommend, with plenty of power, loads of practicality and all the traditional Subaru quirks that have made the brand an icon over the years. Even if you hate CVTs, this one may well win you over.
Price: $54,990
Engine: 2.0-litre horizontally-opposed four-cylinder diesel
Power/torque: 110kW/350Nm
Transmission: Continuously variable transmission
0-100km/h: n/a
Fuel consumption: 6.5L/100km
CO2 emissions: 172g/km