So the WRX STi has been the top of the Impreza range for some time now. Except it's not actually an Impreza anymore.
Subaru spun the WRX off from the Impreza range a while back and the two cars don't even share underpinnings anymore, with the WRX (and this STi) staying on the old platform, while the Impreza (and its XV sibling) getting an all-new platform for their latest incarnations.
But that isn't the reason the STi still feels like an old=-school performance turbo. No, the real reason for that is "screw you, that's why". Y'see, the STi may have grown a bit more civilised, but it still has a very bad attitude.
It also has 221kW, 407Nm, all wheel drive and a manual transmission to play with. Time to party 1995 style.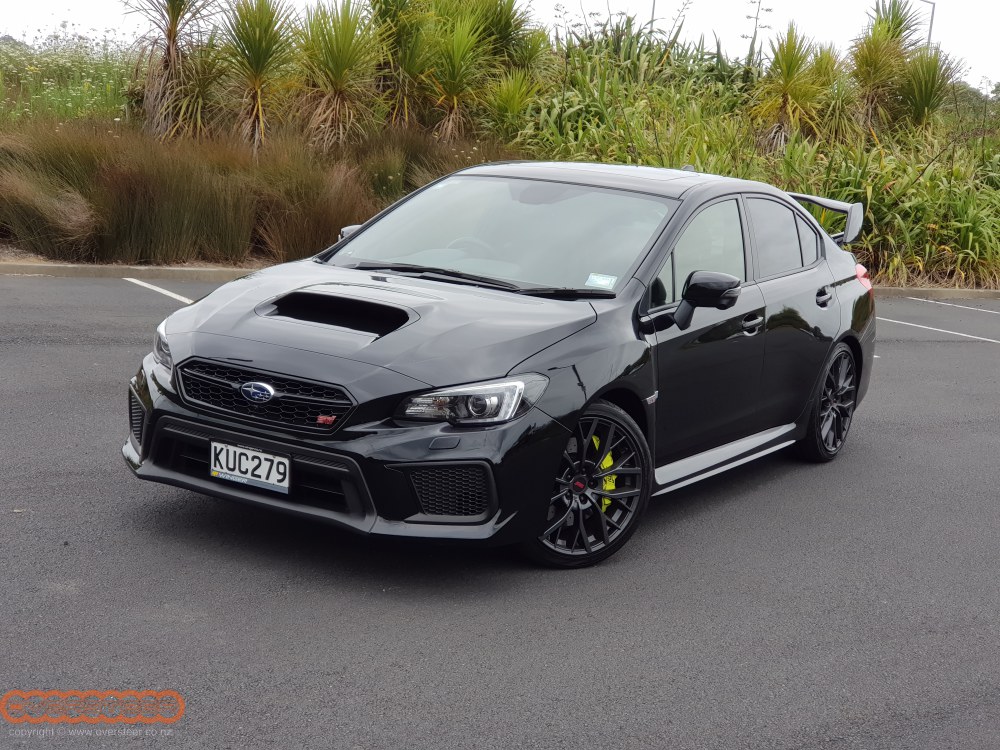 Outside
Likes:Despite their stated desire to move away from the "Boy racer" image, the STi is still very much in the wings and scoops ethos. And thank God for that. Looks nicely angry, particularly our all black example.

Dislikes: Of course, it all depends if you like the wings and scoops look. That massive rear wing is almost taking the piss…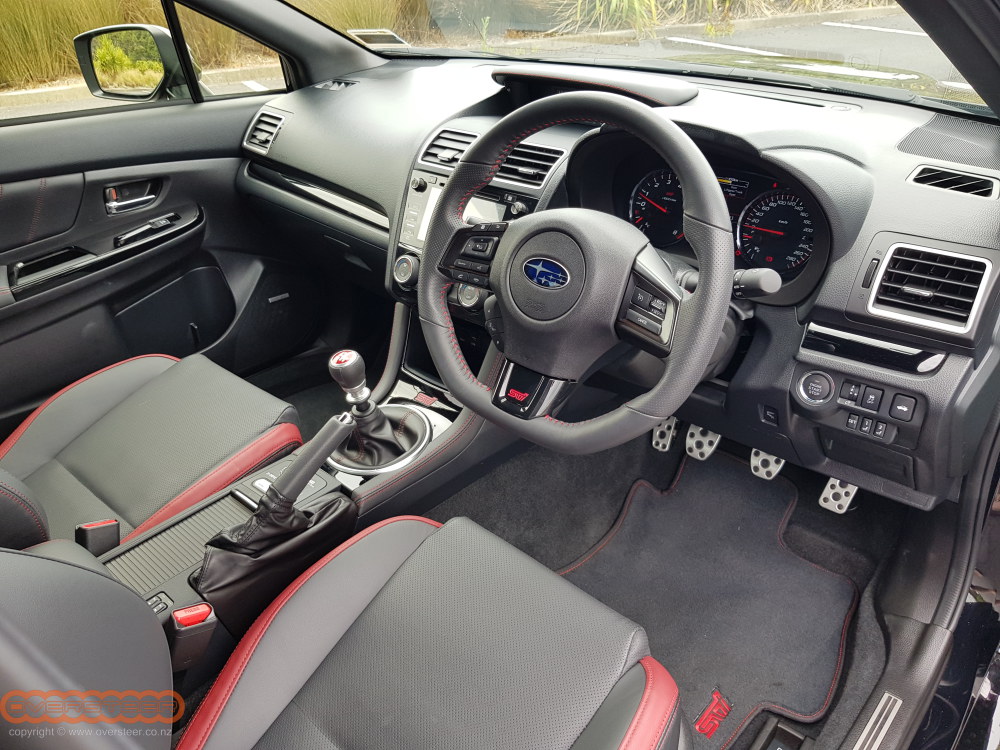 Inside
Likes: Surprisingly civilised and comfortable seats offer excellent lateral support. Chunky, sculpted steering wheel feels great. Red stitching and seat inserts are a surprisingly subtle, but effective touch. Yep, that's a manual gear stick!

Dislikes: Seats do lack under-thigh support. Still quite a few cheap, hard plastics around. Infotainment touchscreen looks very dated. No phone mirroring.
Under the bonnet
Likes: Superbly powerful old-school sounding 221kW/407Nm 2.5-litre boxer engine is a delightful thing. Brilliantly powerful and insistent when up in the revs. Just keeps giving all the way to the rev limiter.

Dislikes: Not much of anything down low though. Old-school boxer sound is matched with old-school turbo lag. Six-speed transmission is notch, particularly when cold. Somewhat difficult to launch smoothly…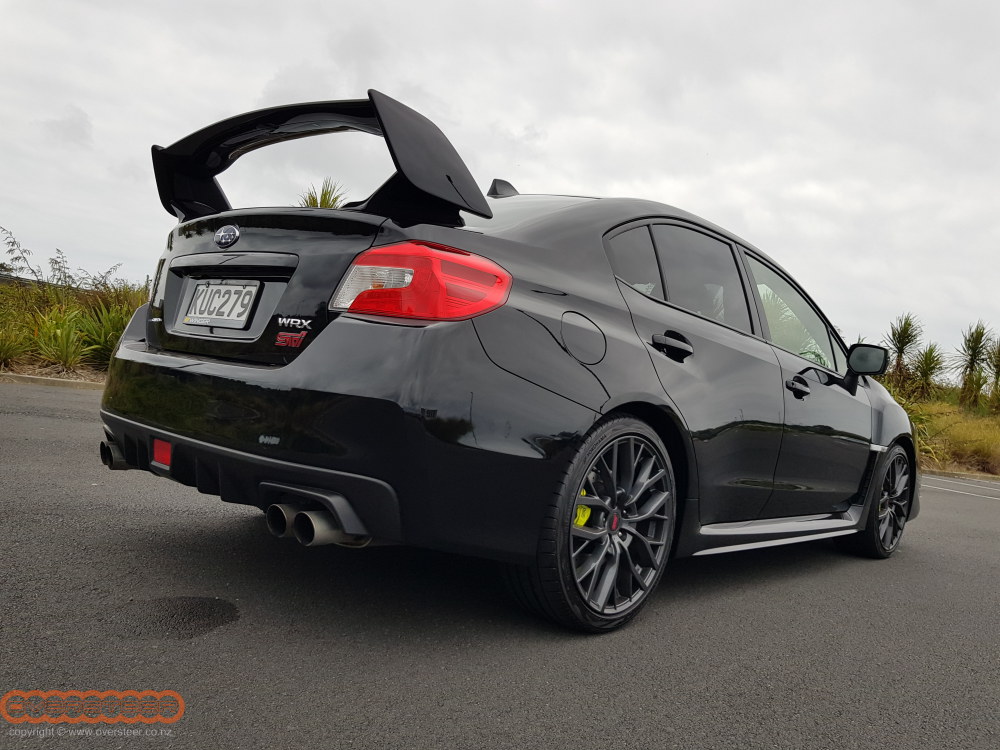 On the road
Likes: Surprisingly refined ride for something so belligerently sporty. Very nimble and responsive. All that fantastic traction out of corners is simply addictive.

Dislikes: While the ride is surprisingly good, it still isn't relaxing in any way.
Verdict
The WRX STi is a car that makes you put in the work to enjoy it. But when you do put in the work, the rewards are many and plentiful.
Taking the STi for a blast on a winding back road will leave you grinning from ear to ear, but also drenched in sweat and possibly having dislocated something, but it is generally worth it.
Around town it is easier to live with than you might expect, but it is still a massive pain in the arse. Tricky to launch cleanly, without much in the way of power or torque below 2,000rpm, the STi can become something of a chore in heavy traffic.
But get that brilliantly growly boxer engine up over 3,00rpm on a twisting back road and it is a simply superb thing.
The recent update has brought a few tweaks, but the biggest and best of them is the addition of those yellow Brembo brakes you see peeking through the black alloys.
The way the STi now slows down is almost as remarkably as the way it accelerates, and while they do need a good, hard shove, they never showed even the slightest sign of fading, even after a particularly aggressive workout…
While that big rear wing won't be to everyone's tastes, it can be deleted. Of course, the fact that it is so big means that it doesn't obstruct your reward vision anymore – you simply look right under it…
Proudly and unapologetically an old-school turbo performance car with a manual transmission, the WRX STi is hardly going to appeal to the mainstream, but to those who get the appeal, it is truly brilliant.
Price: $64,990
Engine: 2.5-litre horizontally opposed four-cylinder turbo
Power/torque: 221kW/407Nm
Transmission: Six-speed manual
0-100km/h: 4.9 seconds
Fuel consumption: 10.4L/100km
CO2 emissions: 241g/km