In 2015, 10 cars were sold for eight-figure sums, including one that was the third-most-expensive car to ever sell at auction.
Lesson: if you want to avoid depreciation, buy a classic Ferrari.
1956 Ferrari 290 MM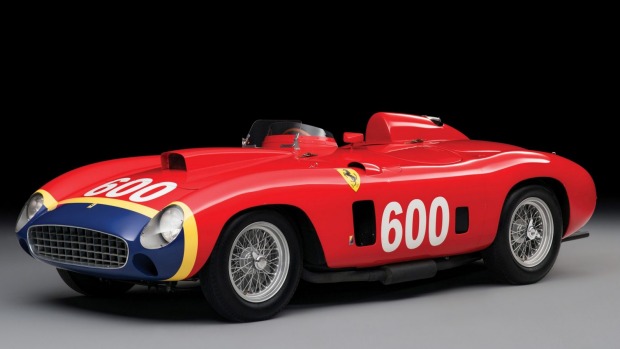 How much? $41m.
While chassis number 0626 was one of only four ever made, that's not the reason it sold for so much – it was because it was made specifically for a proper legend, Juan Manuel Fangio.
The car was built for Fangio to drive in the last Mille Miglia. He didn't win (fourth place actually), but 0626 was also raced by Phil Hill at the Nürburgring, Alfonso de Portago at the Rouen Grand Prix, Wolfgang von Trips at the start of his career with Ferrari, and won the Buenos Aires 1000km in 1957.
1961 Ferrari 250 GT SWB California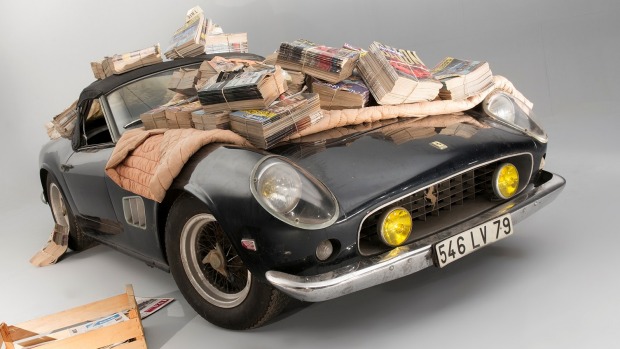 How much? $27.2m.
Setting a new record for the price of a 250 GT SWB California, this car sold in Paris in February 2015 and was part of the legendary Baillon Collection. The collection was made up of more than 100 cars that had been saved from the crusher by transport magnate Roger Baillon, with the intention of putting them in a museum. However, they simply sat around in sheds on his sprawling estate for decades. The California – a particularly desirable covered-headlight model – was literally hidden under a pile of old magazines.
1964 Ferrari 250 LM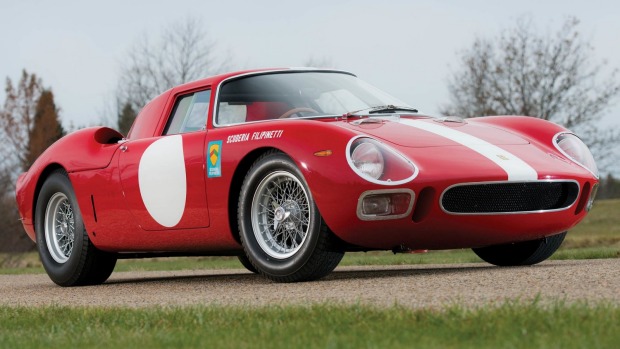 How much? $25.8m.
Hammering everything else at the prestigious RM Sotherby's auction held at the Monterey Car Week, this mid-engined racing Ferrari was the top seller at an event that included a number of the most valuable cars of the year in its roster. The 250 LM was a racing development of the 250 GTO, although apart from the name and the nose they shared little. It was the Italian company's first foray into mid-engined cars and it wouldn't be until 1967 that it built a road-going mid-engined car, the Dino.
1961 Ferrari 250 GT SWB California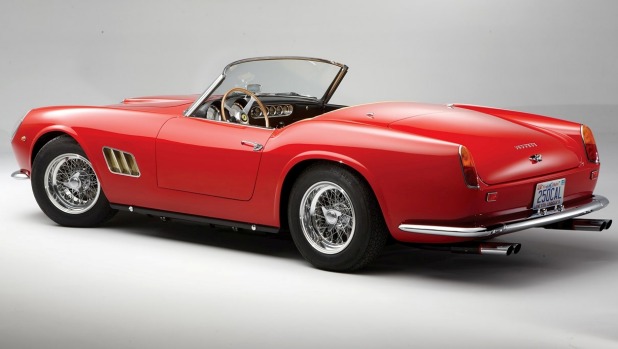 How much? $24.6m.
It's no real surprise that several 250 GT SWB California models feature in this list. Ferrari only built 55 of them – and just look at it!
This particular car also features the sought-after covered headlights. Despite selling for a colossal amount of money, it didn't actually set any records or even surprise anyone. In fact, it went for pretty much smack in the middle of its estimated range of US$16-18 million (NZ$23-26 million).
1962 Ferrari 250 GT Speciale by Bertone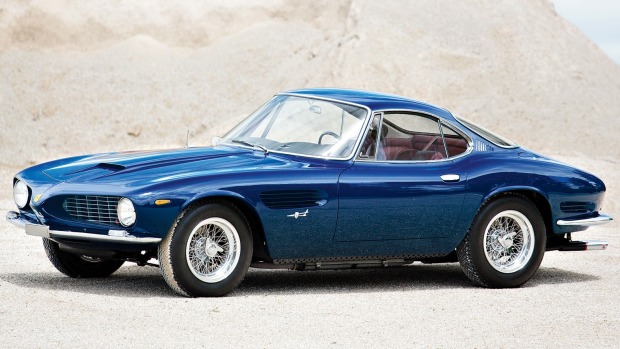 How much? $24.2m.
Yep, that's right – not only are the top five most expensive auction sales of 2015 all Ferraris, three of them (well, four if you count the LM) are 250s. But this is a rather special 250.
Nunncio Bertone is famous for his work on a huge number of stunning cars, but very few Ferraris. This one was not only by Bertone, it was for Bertone – he had his own car modified to feature a shark nose inspired by Ferrari's1956 grand prix cars of the time. The design work for the modifications was carried out by none other than Giorgetto Giugiaro.
This article first appeared on www.stuff.co.nz/motoring