Every week Damien writes The Good Oil column for the NZ Herald's DRIVEN Saturday magazine – each day we will bring you one story from the latest one, with a link to the entire thing!
Have you ever wanted to own an original Volkswagen Beetle? Then The Good Oil suggests you seek professional help. Have you ever wanted to own a famous Volkswagen Beetle? Well, you are probably too late, but one recently sold at auction for what was a surprisingly reasonable price, but still utterly horrific money for a rattling, wheezy little death machine created by a genocidal maniac.
The above example of Hitler's cutest legacy is a car built for the sequel to the movie "The Love Bug" that propelled Herbie the worryingly sentient Beetle to fame. Used in the movies "Herbie Rides Again" and "Herbie Goes to Monte Carlo", the 1963 Beetle recently sold at auction for US$86,250 (NZ$132,021), or around $10,000 for each moving part in its engine.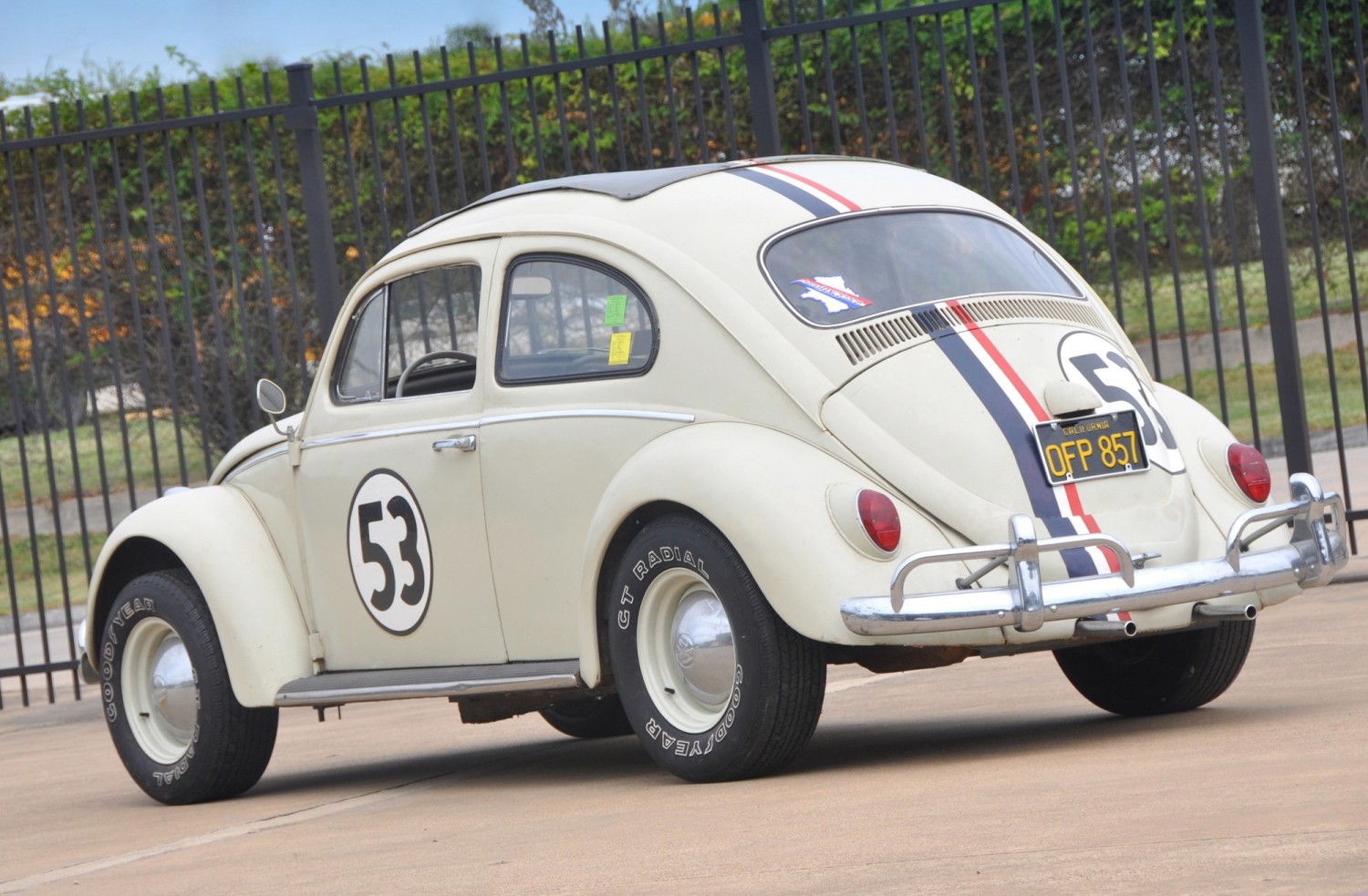 That actually makes it the most expensive Beetle ever sold at auction, but while that is horrifying enough, this particular Beetle does pack a few secrets that make it far more interesting.
It was in fact one of the "self-driving" cars from the movie, meaning that it has been modified with an "elaborate system of sprockets and pulleys connected to a second steering column under the front seat" to allow the car to be driven from the back seat, which would be hilarious to use on the daily commute…
Also, this particular Beetle has the distinction of being the only car to have its tyre print immortalised in concrete at Grumman's Chinese Theatre in Hollywood!
To put things in perspective though, other lots at the auction did pull in a bit more money tha dear old Herbie – the race suit worn by Steve McQueen in his fantastic vanity project "Le Mans" sold for a whopping US$425,000 (NZ$650,358), while the biggest money was dropped on the dress worn by Judy Garland in "The Wizard of Oz" which went for an utterly staggering US$1.56 million (NZ$2.4 million)!
Number Crunching
9 BEETLES
The number of Herbies used in 1977's Herbie Goes to Monte Carlo
32 BEETLES
The number of Herbies used in 2005's Herbie: Fully Loaded
6 MOVIES
The number of Herbie movies made between 1968 and 2005
21.5 MILLION CARS
The number of VW Beetles built, with a worrying number of them dressed up to look like Herbie…