Remember that ultra cool Aston Martin DB10 that James Bond drove in SPECTRE? You know, that highly obvious, one-off, totally unique car that it makes perfect sense for a secret agent to drive around in?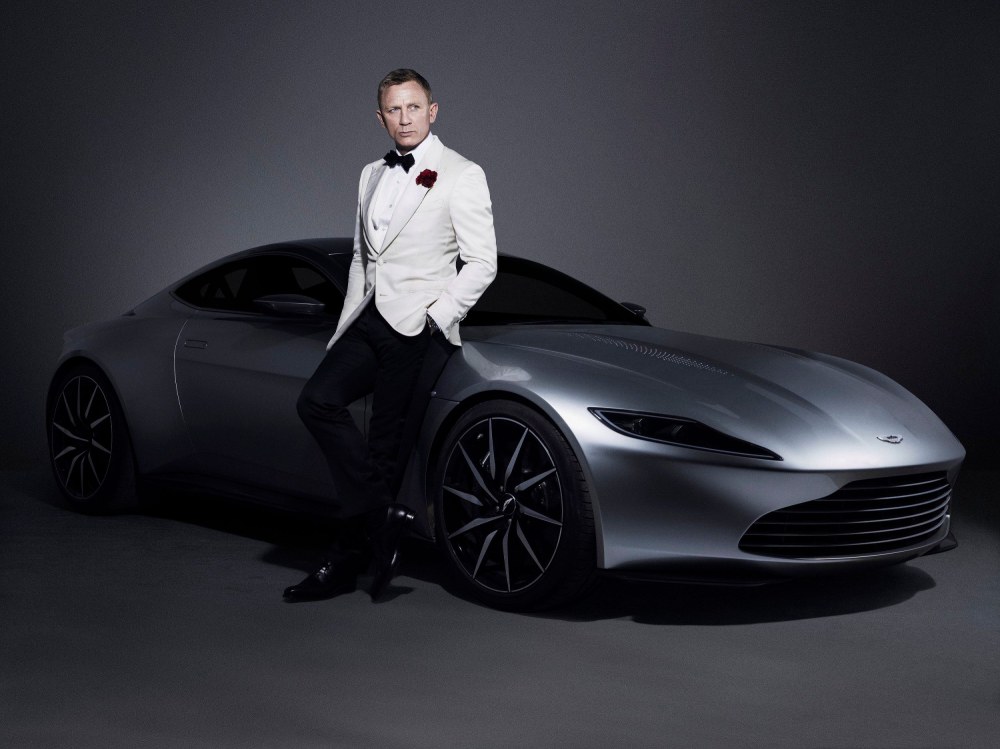 Yeah, that one.
Ever wish that Aston Martin had actually put that one into production? Well, you can relax, because they pretty much have in the form of the just-revealed Aston Martin Vantage.
Although, to be fair, it was always pretty unlikely that Aston would have ever designed such a great looking car and NOT used it in some form of production vehicle…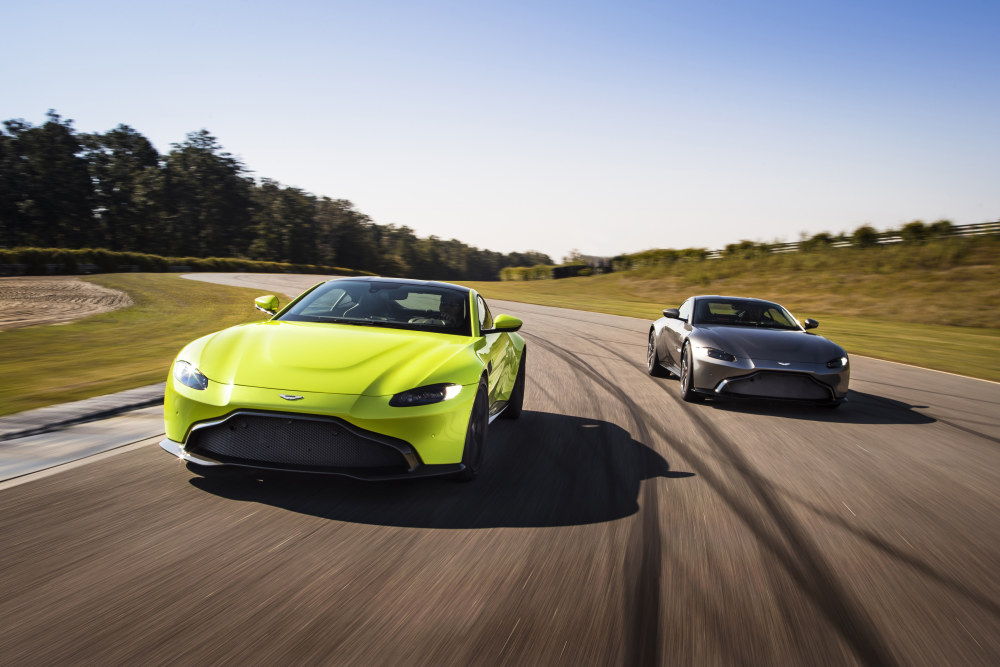 The biggest problem the previous Vantage had was the fact that it simply looked like a scaled down DB, but there are no such issues with the new car that takes the majority of its styling cues from James Bond's last ride, but with more than a dash of the super-aggressive Vulcan track car and the forthcoming Valkyrie hypercar.
OVERSTEER was lucky enough to get a sneak peak at the new Vantage in person a few months ago at Aston Martin's impressive Melbourne dealership, but our impressions of it were strictly embargoed until now. And today we can happily report that the Vantage is even more impressively aggressive in the metal.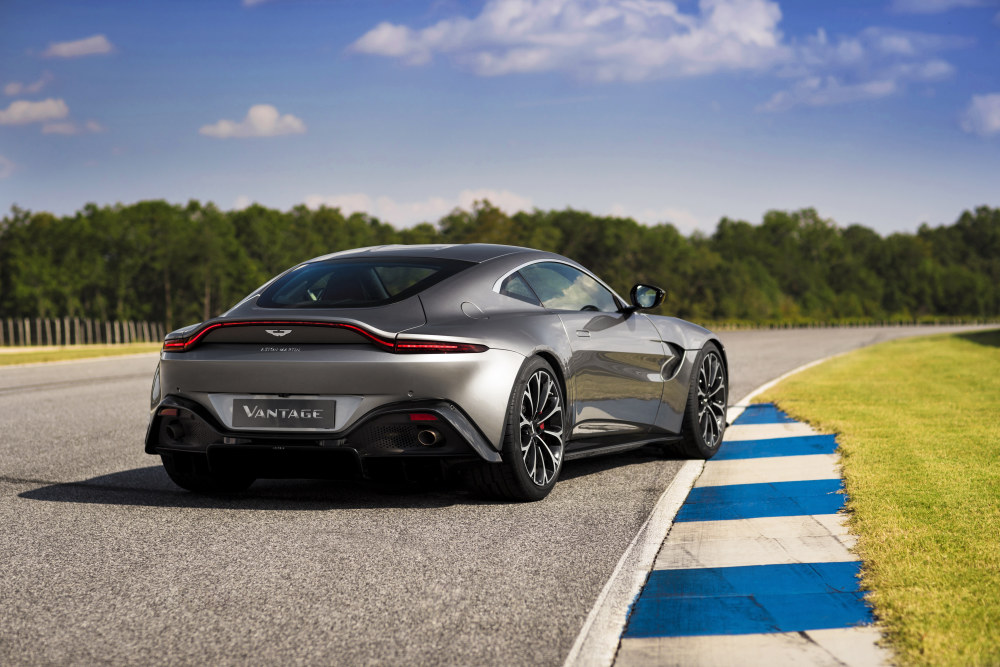 Aston Martin's regional manager for Australia and New Zealand, Kevin Wall – and, indeed, even Aston's teaser imagery – made many mentions of predators, and particularly sharks, in reference to the Vantage, and in the metal, that is very much the case – the Vantage looks basically like an angry metal shark, only sleeker and even more purposeful.
A strict two-seater, the Vantage appears quite a bit smaller than a 911, and while it is actually slightly lower and shorter, it rides on a longer wheelbase and is significantly wider (around 130mm).
The Vantage is the second car in Aston's revitalised line up to be powered by the Mercedes-AMG 4.0-litre twin turbo V8 (the recent DB11 V8 was the first), in this case producing an impressive 375kW of power and 685Nm of torque that Aston Martin says will rocket the Vantage to 60mph (96km/h) in just 3.5 seconds. An eight-speed ZF automatic transmission is standard, although Aston has strongly hinted that a manual version will happen.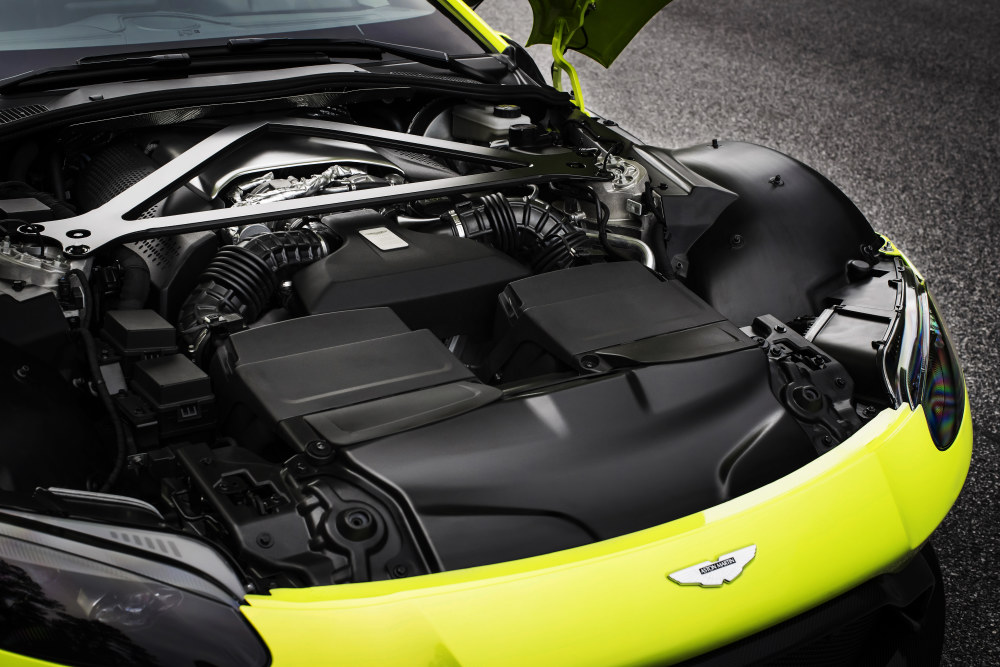 Along with its engine, the Vantage also makes use of a lot of AMG's electrical architecture and technology. As such, the slightly dramatic (but thankfully highly customisable) interior bares a few familiar hallmarks, particularly in the form of the infotainment system and the dial/touchpad combo that is pure Mercedes.
The Vantage was surprisingly easy to climb down into and offered more than acceptable amounts of interior space once inside, with headroom being particularly impressive.
Gone is the traditional "waterfall" dashboard/transmission tunnel arrangement, replaced by a more racing-inspired interior, dominated by the large infotainment screen and prominent air vents.
Lashings of leather and carbon fibre abound, but as mentioned earlier there will also be a massive amount of customisation available both on the inside and outside of the Vantage.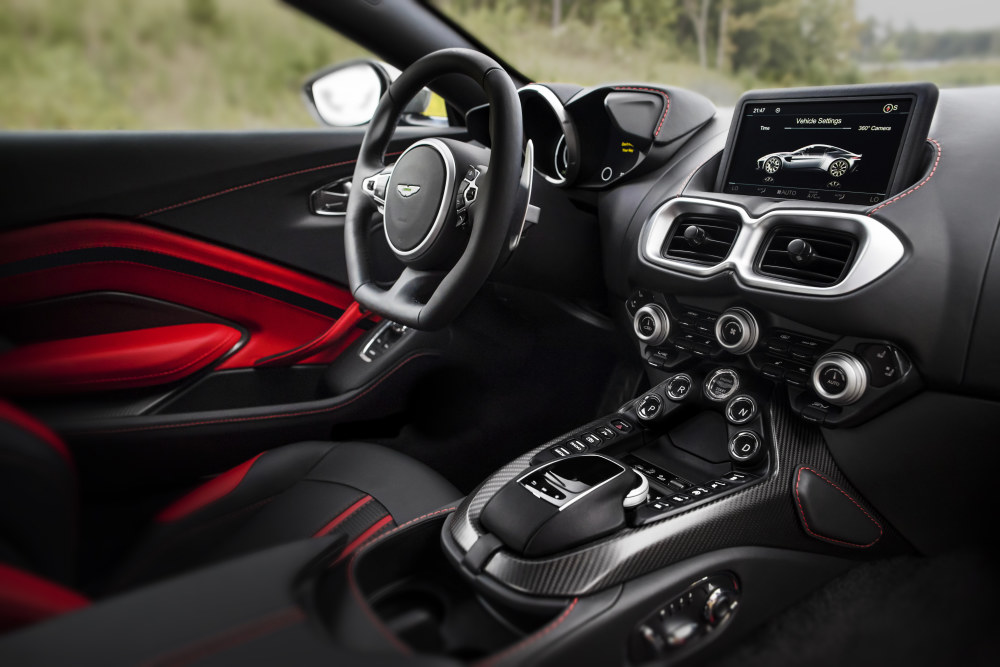 While the traditional Aston Martin grille shape has been largely retained, it is larger, lower and significantly more aggressive.
This aggression can be dialled up or down, depending on the finish – the satin chrome style finish gives the car a far more traditional look, while the matt black is pure aggression.
Wall said that to make the potentially overwhelming task of sorting through the "almost endless" customisation options, Aston will launch the Vantage with six optional "design packs". And, yes, one of them is called "Tactical" and makes more than a few allusions to a certain fictional secret agent…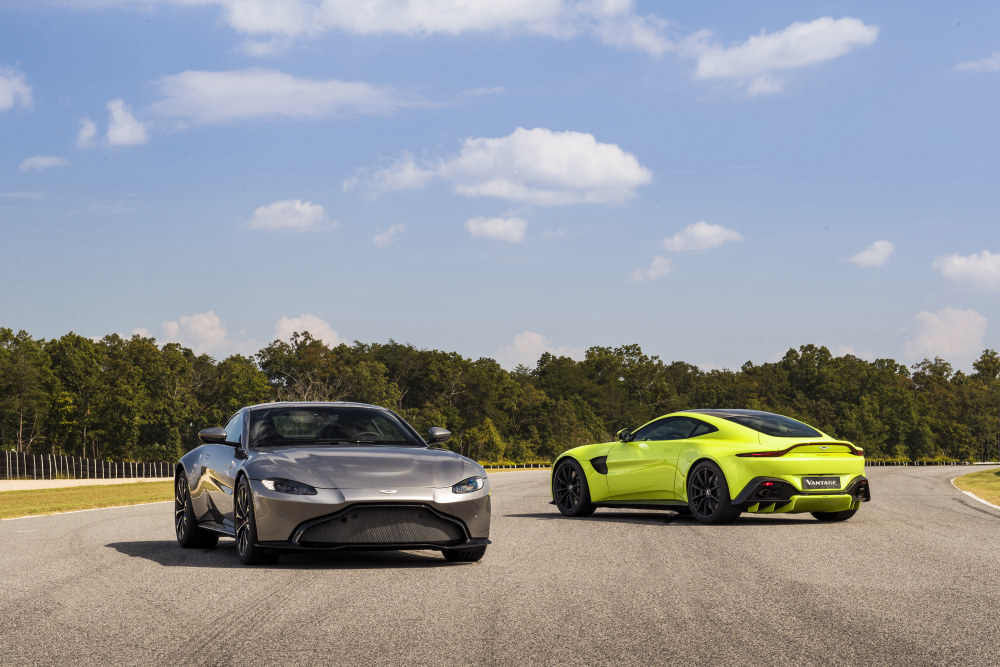 The company says that the Vantage's platform is an evolution of the latest generation bonded aluminium structure first seen under the DB11, with some 70 per cent of the structure's components new for Vantage.
Locally, Aston Martin already holds "significant orders" for the new Vantage, and Wall says interest is extremely high in the new car, from both existing customers and those new to the Aston Martin brand. Deliveries are expected to begin around the second quarter of 2018.