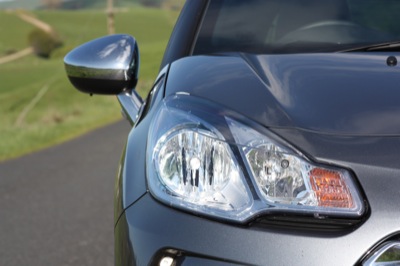 On paper, the Citroen DS3 DStyle doesn't sound all that special. Oh, sure, it looks great, with its consciously fashionable, ever-so-slightly purposely over-designed styling, it is a truly attractive and, more importantly, interesting entrant into the premium supermini segment.
But when you start looking at the meat of the spec-sheet – the engine and transmission that is – things start looking a bit shaky in comparison with the competition.
The 1.6-litre naturally aspirated engine pushing out 88kW is on par with the obvious competition (read; the similarly priced 90kW Mini Cooper) but it is the 4-speed automatic transmission that it is hooked up to that puts the DS3 on the back foot. Especially given the French attitude to programming their automatics…

Generally speaking, French automatics seem to be set up with the express purpose of driving like a Frenchman – they work okay if you are at full-throttle everywhere, hanging on to gears with a grim determination to see the redline every single time. This is not only exceptionally annoying when you are not driving like a Frenchman, it also serves to emphasise the lack of cogs in relation to the more advanced five and six-speed transmissions of the competition.
But, here's the surprising thing: the DS3 is not like this. Not at all…
In fact, the zingy little engine works so well with the sensibly-programmed auto in the DS3 that it is actually a rare occasion indeed that you feel like grumbling about a lack of ratios.
And the fact that the rest of the car is also so beautifully set up means that it is something that you are willing to overlook completely.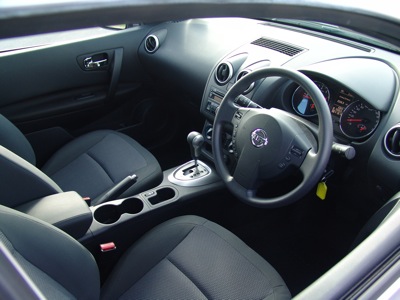 The DS3 not only has a wonderful ride, both around town and out on the open road, but it also has the kind of handling verve that doesn't just make you want to chuck it into a corner in an enthusiastic fashion, it simply demands it.
Capable of being both a barrel of laughs on a winding road AND a supremely comfortable cruiser, the DS3 is, as a result, a truly easy and enjoyable car to live with. So much so that the brilliant styling is simply a bonus.
And speaking of styling, the DS3 is one of those rare small cars that seems to have visual appeal to both sexes. Cute and stylish enough to appeal to the ladies, while aggressive enough to not be written off as a Girl's Car.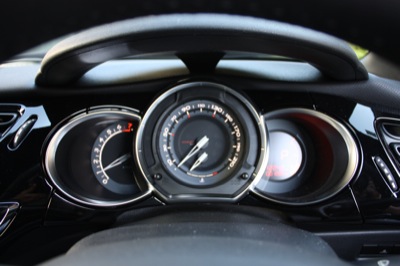 The DS3 DStyle comes very well specified as standard and the model we tested added a number of options that are well worth considering, especially the brilliantly comfortable and supportive sports seats and the exterior chrome package that adds a nice bit of extra bling to the sexy styling.
All up, the Citroen DS3 DStyle is a remarkably capable, attractive and extremely likable small car with no real foibles. Something you haven't really been able to say about a French car for a while. In fact, styling aside, it is almost remarkably non-French. And that is a massive compliment…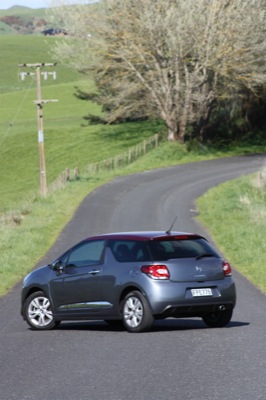 This article first appeared in New Zealand Company Vehicle magazine.