The big, sweaty Aussie bloke cheered as the small blue and florescent orange Hyundai chattered, banged and roared its way past us.
After the gritty, blinding tsunami of dust subsided, he looked at me, slightly dejectedly, sighed and said "Damn he's good! The downside is, it's almost impossible for us too claim him as one of ours though…"
And he is very correct his admission that that particular Australian trait will prove difficult with the driver of the Hyundai i20 WRC that had long-since roared off into the hot, dusty distance. After all, as this was no Pavlova (with a murky history) or Phar Lap or Russell Crowe (both born in NZ, raised in Australia) that we were talking about there. This was New Zealand's first (and so far only) World Rally Championship round winner, Hayden Paddon.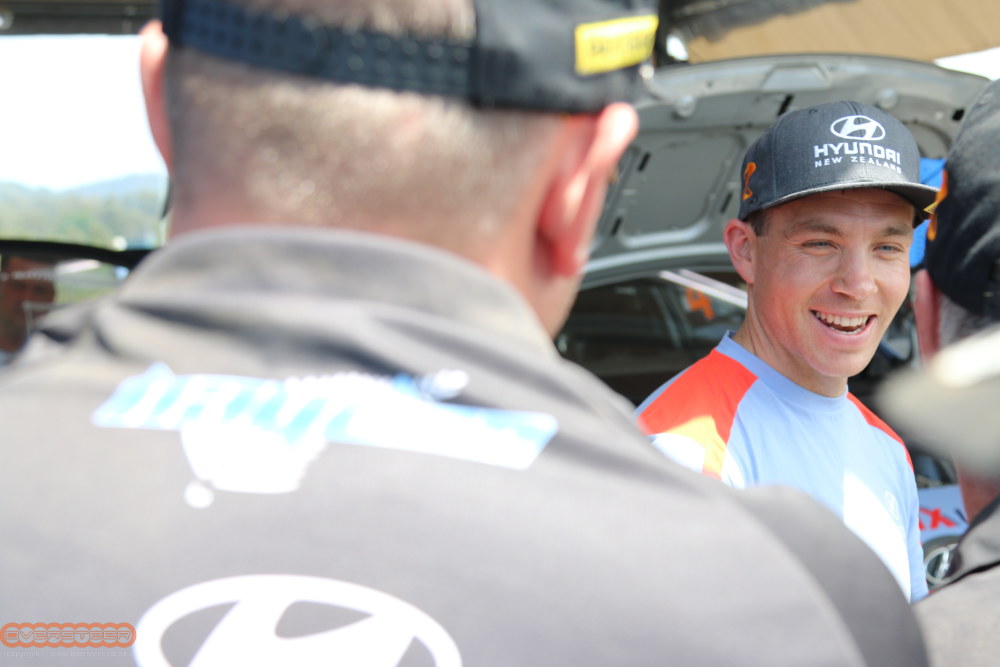 Born in Geraldine and as proudly Kiwi as they come – even down to being a driving force behind and the public face for getting a New Zealand round back in the WRC calendar – Hayden Paddon is the first to step in and correct any "unintentional" trans-Tasman confusion over his origins, going so far as to celebrate his historic win of Rally Argentina earlier this year with a silver fern flag to remove any flag-based doubt…
And it is that exact steadfastly patriotic stance that made Rally Australia so enjoyable. The pained, almost desperate expression on the faces of the more feral Australian rally fans as the closest thing they had to a local hero blazed past in a cloud of dust with fewer, slightly different-shaped red stars on the small flag next to his name was tangibly satisfying.
Okay, I'm not exactly proud of admitting to that sort of nigglingly parochial antagonism, but boy, some of these old mates were truly feral.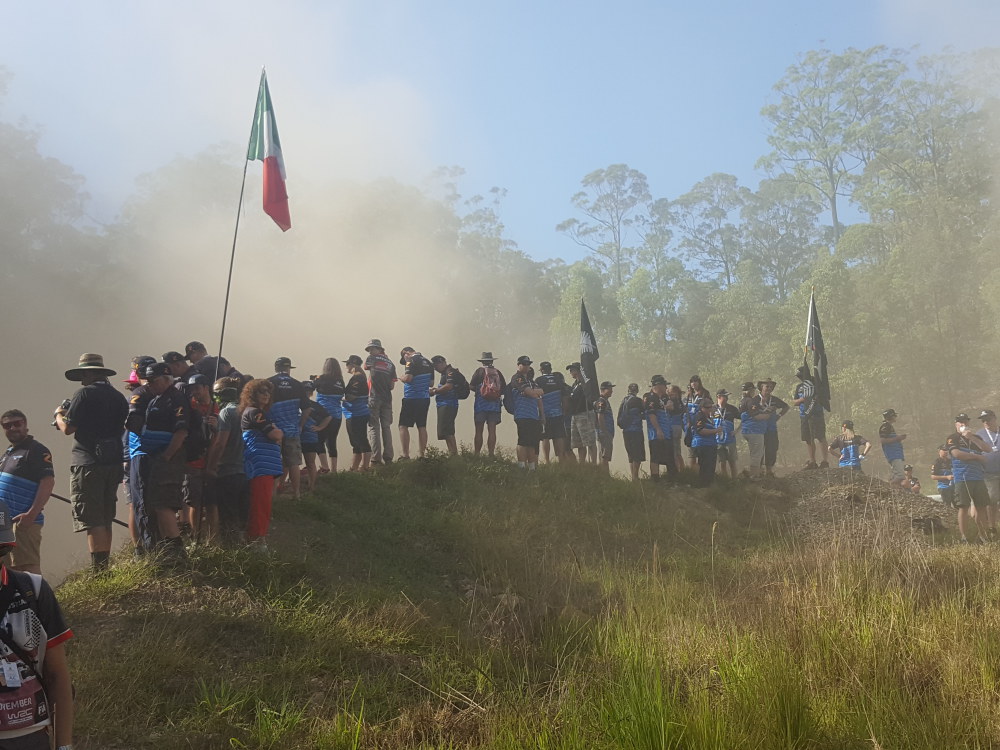 Dragging themselves from out off the back blocks to set up camp at the most inappropriate place on the outside of a corner on roads that would have to contain the largest natural deposits of dust known to man, they needed nothing more than a folding chair, a couple of slabs of easy-to-spell Aussie beer (XXXX, VB, etc) and a forehead strong enough to deflect a decent-sized rock that has recently gained the power of flight courtesy of a chunky tyre on the wheel of a WRC car.
Clad in the traditional uniform of a singlet or torn t-shirt with either a beer logo or something offensive written on it and jandals, they cheered and hooted as they absorbed huge amounts of dust, seemingly oblivious to the searing heat or the potential presence of snakes. Which, I guess, is something you develop naturally when you live in a ridiculously hot country where almost literally everything wants to kill you. And, yes, I include Koalas in that – they may look all cute and fluffy, but look into their eyes and you will see nothing but the empty, soulless black heart of a serial killer.
While the genus of Great Aussie Bogan was well represented at each dusty stage (yeah, I know, I keep banging on about the dust but, man, it was seriously dusty…) there was one species that handily outweighed their presence – that of the passionate Hayden Paddon fan.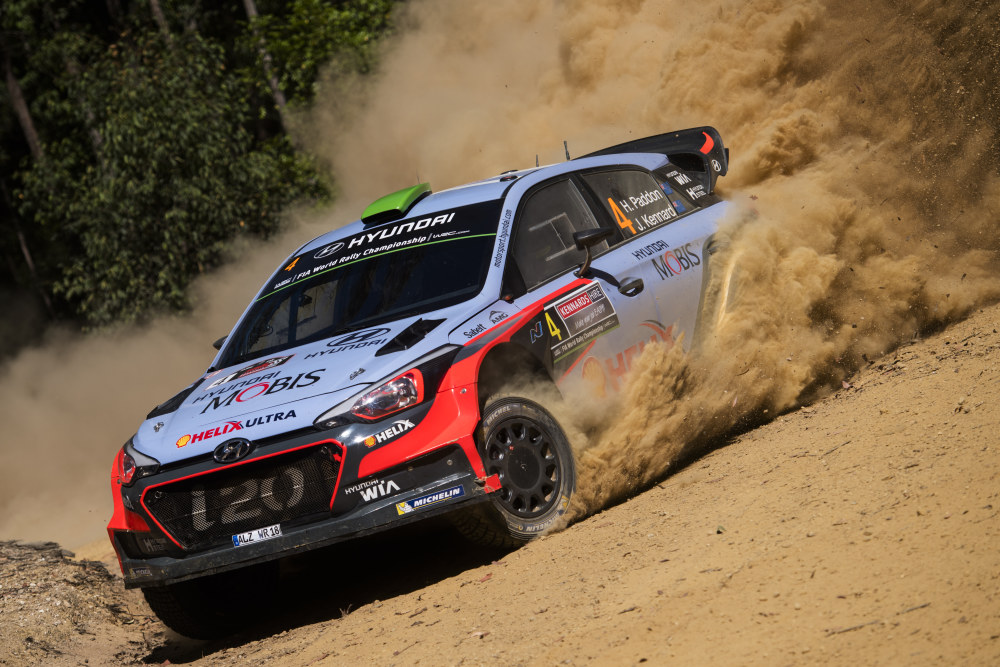 Around 120 people, four busses, lots of flags and an incalculable amount of enthusiasm for Paddon and his chances of success in the final round of the WRC descended on each stage, a sea of black and blue polo shirts and Hayden Paddon hats.
Organised each year by Hayden's long time partner and marketing manager, Katie Lane, the Hayden Paddon Rally Tour is largely made up of sponsors, shareholders, Hyundai NZ staff and dealers and just plain enthusiastic Hayden Paddon fans.
And enthusiastic they were, cheering themselves hoarse overtime Hayden's i20 crackled and boomed its way past, with particularly big cheers erupting every time he got the little Hyundai airborne. Which was a lot.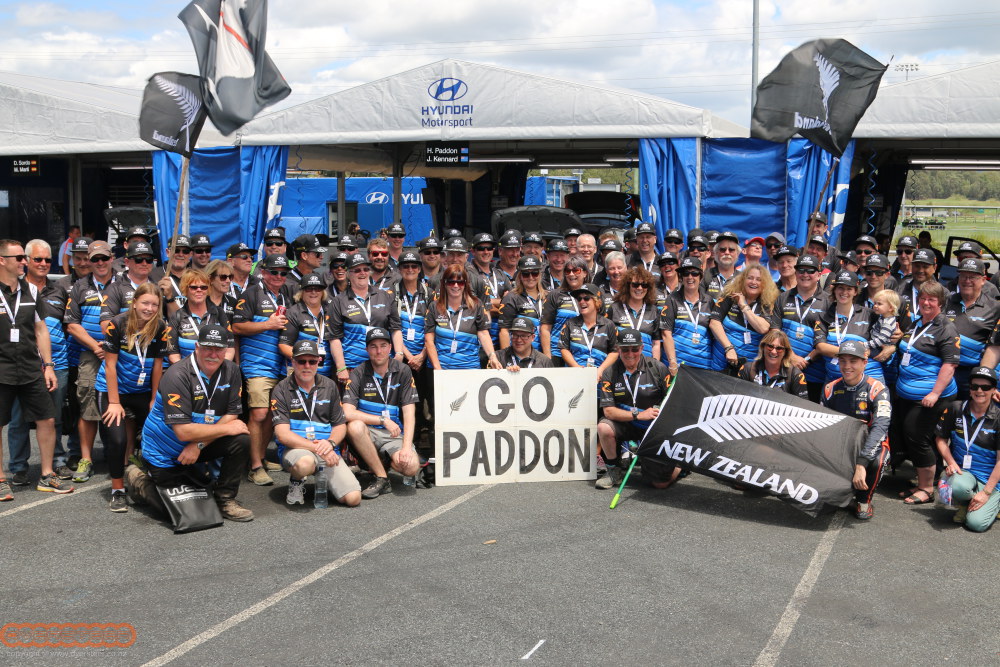 But all the enthusiasm in the world can't hold off disaster and when it happened at Rally Australia this year, it wasn't huge. In fact, it was almost inconsequential. Almost, but not quite.
Eight kilometres into the 31.94km second stage of the last day Hayden ran slightly wide, gently nudging a bank and puncturing the left rear tyre.
It was an impact that nine times out of ten would't have resulted in any damage. Even when Paddon's engineer looked at the video footage he exclaimed "Is that all you did?"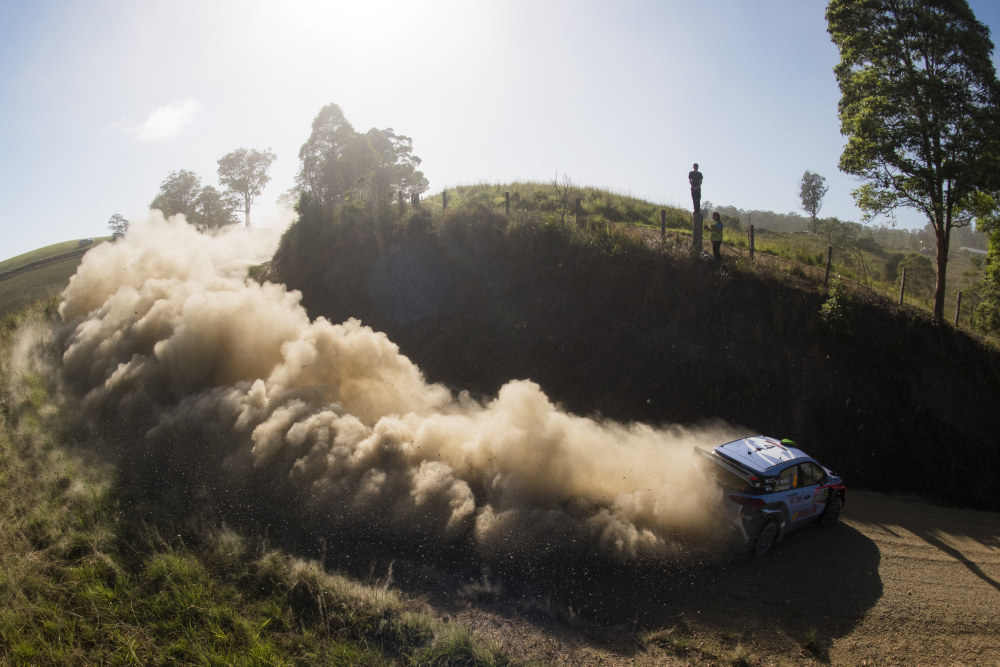 Forced to drive the remainder of the long stage with the puncture, the wheel delaminated a few km later, shredding the left rear guard and damaging the door.
Not only did this lose him almost a minute, it also let that damn dust I keep going on about in. The net result of this small, almost inconsequential incident and its catastrophic results saw them drop from third place – and in with a fighting chance of a victory – down to fifth place and out of contention for the win.
It was not the kind of news the Paddon fans wanted to hear on the last day of the rally, but to their credit, their enthusiasm barely wavered.
A few downcast jokes about about going home now rippled through the crowd before a hard-charging run by Hayden as he took the little Hyundai i20 by the scruff of its neck and wrestled it back up into fourth overall re-energised them.
At the ceremonial finish and podium presentation, Hayden and his co-driver John Kennard still easily got the biggest cheer, particularly from the section of crowd that was coloured blue and black. The one with the silver fern flags flying over top of it.
Like the bloke said earlier on, it is pretty much impossible for the Aussies to claim this particular Kiwi boy.
This article first appeared in The Sunday Star Times. All car photographs are courtesy of Jaanus Ree/Red Bull Content Pool.