What is it?
The mid-size XF was the fresh new face of Jaguar back when it first appeared in 2008, even if it was just a fresh new face draped over an elderly (S-Type) platform.
The new XF is just that – all new inside and out, sitting on JLR's new aluminium-intensive platform that also sits under the smaller XE, as well as the forthcoming F-Pace SUV.
As such, Jaguar has dropped an astonishing 190kg out of the XF, even claiming to have had to used steel for the doors and bootlid in order to ensure a 50/50 weight distribution. We suspect "cost savings" may have actually been the overriding cause there, but if they can turn it into a positive, then good on them…
What is it's opposition?
The Germans are the obvious ones – the BMW 5 Series, Mercedes-Benz E-Class and Audi A6 – but you could also add the Lexus GS and the Hyundai Genesis in there, although we doubt very much anyone will really be cross-shopping between Jaguar and Hyundai…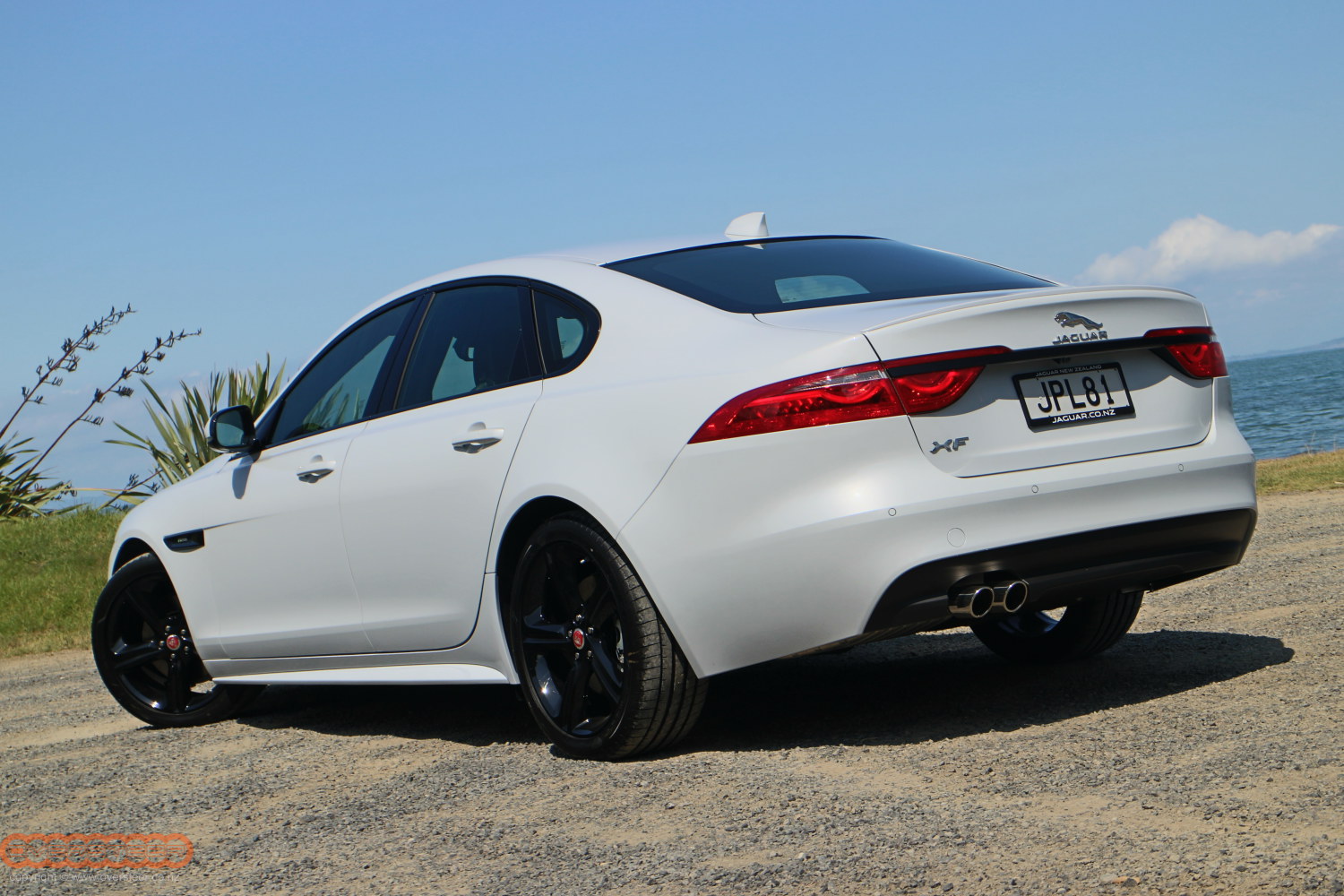 What powers it?
At launch the new XF is powered by a choice of four engines across three models.
The 20d kicks off the range and is a 2.0-litre four-cylinder diesel turbo that produces 132kW of power and 430Nm of torque, while the 25t is a 2.0-litre four-cylinder petrol turbo that produces 177kW of power and 340Nm of torque.
Then come the V6s, with a 3.0-litre petrol supercharged V6 pumping out either 250kW and 450Nm in 35t form or 280kW/450kW in S guise, as well as a 3.0-litre turbo diesel V6 that produces 221kW of power and a massive 700Nm of torque.
What has it got?
As with all Jaguars, the XF can range from rather a sparse car up to one that is bristling with goodies, depending on how comfortable you are with emptying out your bank account.
Click this link to see the full range of specs and options on the XF: Jaguar XF Spec Sheet MY16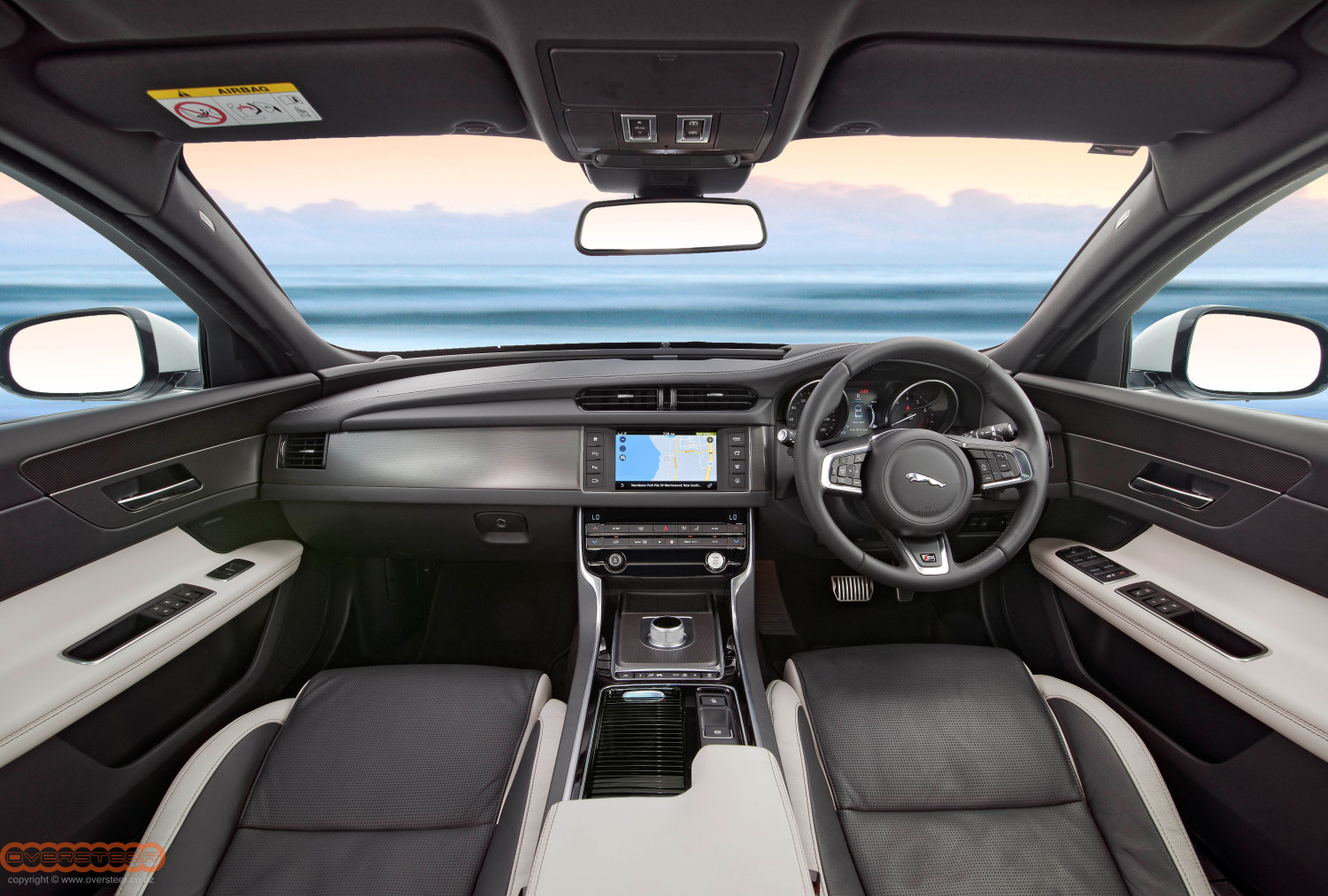 What's good about it?
It looks sensational – the new XF is actually smaller than the car it replaces, but has more interior space and a 51mm longer wheelbase, meaning it is sleek, low, has a tough wheel-at-each-corner stance and looks even more like an XJ than before.
It is fantastically well built and boasts a massively high-quality interior. The 2.0-litre engines we sampled on the launch were strong, flexible and frugal.
What's not so good?
It does look rather a lot like the XE, leading to some confusion when experienced motoring journalists went to climb into the XE that was present on the launch…
Both the engines got a little coarse at higher revs. The entry-level Prestige model did feel a little sparse on under-equipped for a $90,000 car.
How much does it cost?
XF 20d Prestige – $90,000
XF 25t R-Sport – $99,000
XF 35t R-Sport – $125,000
XF Sd – $131,000
XF S – $135,000
First impressions?
Sensationally good looking, comfortable and extremely well put together, the XF is another triumph for the modern incarnation of Jaguar.
While the 2.0-litre cars are impressive in their own right, it is the V6s and the no-doubt forthcoming V8-powered R versions that the real treasures of the XF range will lie, as has previously been the case.
Jaguar NZ has kept its price list simple, but did admit that engines and models across the Prestige and R-Sport ranges could easily be mixed and matched, making for a lot more choice than first appearances suggest.
A 20d R-Sport would be a very good choice indeed…
Anything else?
Here is a brochure for the XF: Jaguar XF brochure
Here is a link to the Jaguar website: www.jaguar.co.nz
Here is a link to the Autocade listing: Jaguar XF