OVERSTEER ROAD TEST: Subaru Impreza WRX Crouching Tiger Edition
While the new Impreza is upon us there is a conspicuous absence of a WRX version – this is because there will be no more Impreza WRX's. Instead, the WRX badge is being spun off as a separate model – much like Nissan did with the GT-R. For now though, Subaru is keeping the old WRX alive and kicking via a series of special editions. This very orange beast is one of them…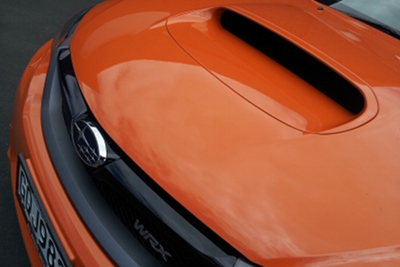 Upon first sighting the WRX Crouching Tiger, one is left unsure as to whether the use of "special" was intended as an insult or not. While the "Crouching Tiger" name suggests something sleek, lithe and muscular, pulled low to the ground and radiating all the barely restrained tension of a coiled spring, what you actually get in the metal is more of a bulging, gaping sort of creature; an Anime caricature of a tiger wearing plastic body armour, if you will. Less Crouching Tiger, more Hidden Dragon Ball Z…
But the end result still works quite well. Yes, the massive wing is quite silly, but like the rest of the visual silliness going on, it just suits the car.
Fire up the engine and you get that wonderfully familiar boxer burble that will wind up to a thick-chested snarl as you push it. And push it you will.
The Crouching Tiger feels fantastic on the road – particularly a winding back road – and I quietly thank the God of all things fast and Japanese that Subaru didn't feel the need to go as silly with the power output as they did with the visuals.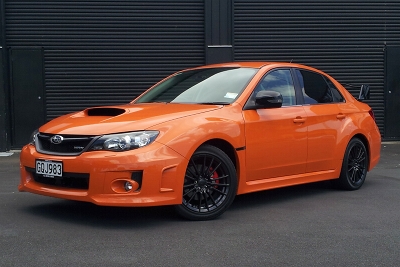 Don't take that the wrong way; the Crouching Tiger has plenty of power (up to 211kW over the standard car's 195kW) and a wonderfully muscular delivery of said power, but Subaru haven't gone mental with it. It would have been easy (and tempting) to do, but the result could quite easily have been one of a raucous, barely-drivable around town mess. That is not what we have here.
The Crouching Tiger is pretty much what is suggested on the spec sheet – a mid-way point between the standard WRX and the full-fat STi. And it works perfectly.
The real eye opener that the Crouching Tiger hides under its garish colour-scheme and silly wings is its remarkable ride comfort. While it is a car that you can almost feel your spine compressing just by looking at, it is actually remarkably compliant and civilised over virtually all surfaces and combined with the brilliant AWD system, is simply perfect for New Zealand roads.
In all honesty, this review is largely pointless because all ten Crouching Tiger editions are likely gone now, so you are out of luck if you want one, but OVERSTEER has it on good authority that there is likely to be another run of ten special edition cars following up on the Crouching Tiger and its predecessor, the all black Ace of Spades edition. This new run will likely be white, with the appropriate name, no doubt…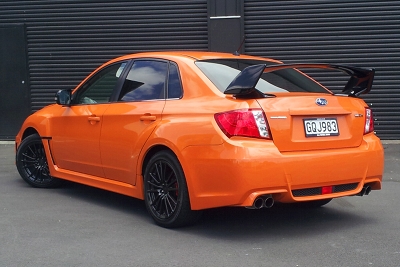 Price: $54,900
Engine: 2.5-litre horizontally-opposed four-cylinder petrol turbo
Power/torque: 211kW
Transmission: Five-speed manual
0-100km/h: n/a
Fuel consumption: n/a
CO2 emissions: n/a