The mighty Hoonicorn – the AWD V8 Mustang that Ken Block used in his Gymkhana 7 video – has returned. But it seems that a measly 630kW wasn't enough for Block, so he has reworked the car into what he's calling Hoonicorn V2, and it is now packing an incredible 1,045kW!
The rather wonderfully mental Hoonicorn V2 still has the same 6.7-litre V8, but it has apparently been reworked to run on methanol and plumbed up with a new twin-turbo setup. Utter overkill and totally brilliant!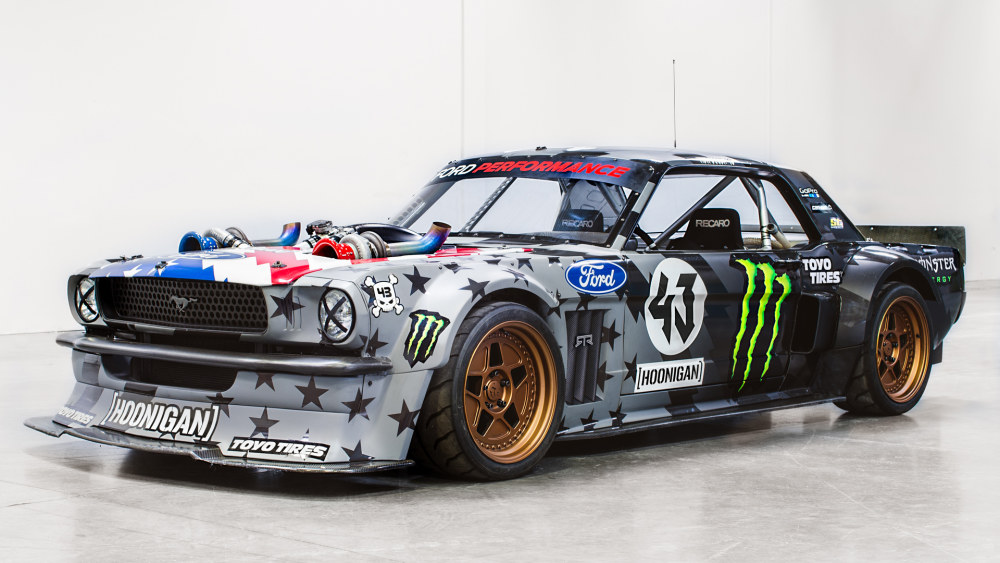 According to Block, Hoonicorn V2 is the scariest car he has ever driven, and we would find that rather easy to believe…
Ken Block unveiled the Hoonicorn V2 on his Facebook page where he also goes over the changes that have been made.
"We got approval for a new video concept using the Hoonicorn, but I needed more power for what I needed it to do," said Block over on the Hoonigan blog.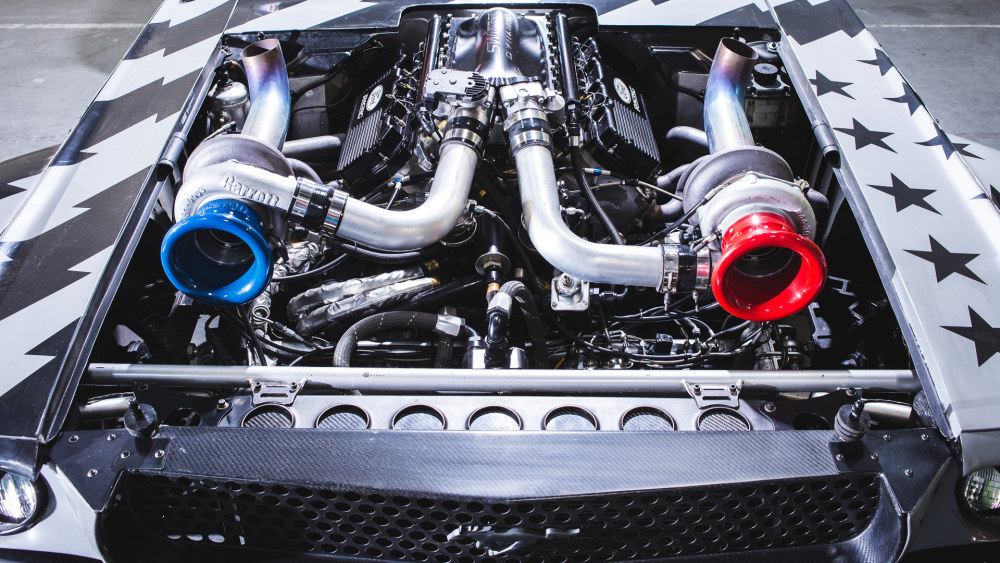 "So, I developed the concept for the general idea of what I wanted— two turbos sticking out the hood—and handed that over to my team. They came back with a functional way to make that happen and added methanol to get the setup to produce the power that I wanted. We ended up with 1,400 horsepower! Ha, so they may have over delivered a bit—and I'm happy about that!"